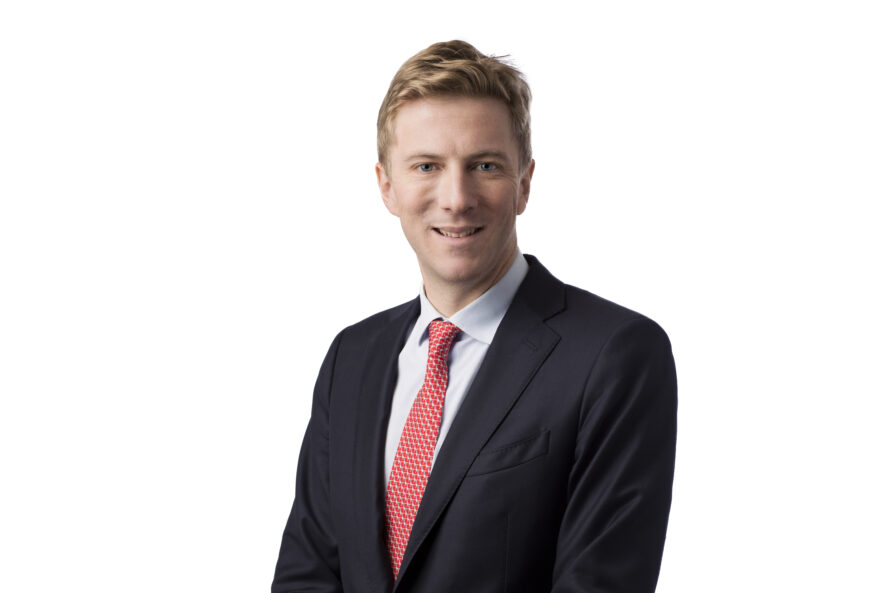 Last week, our CEO Alfons Mensdorff-Pouilly was interviewed by South China Morning Post, a leading English news media based in Hong Kong. Using Jebsen's launch of tonies® in Hong Kong as a starting point, Alfons shared his insights on the China market and Jebsen's strategy in response to the changing consumer in Greater China. The interview was published on the front page of SCMP's Business section on October 17, 2022.
Jebsen Group, the Hong Kong company that owns Blue Girl Beer and distributes Porsche in Hong Kong and mainland China, has launched a children's storytelling toy that it hopes will be a hit locally and eventually in China's multibillion-dollar toy market.
The company is selling German company Boxine's Toniebox – a fabric-covered speaker that plays audio content when kids insert figurines of fictional characters, which are sold separately – in Hong Kong and eventually plans to offer it in mainland China. The toy is already available in Europe, the UK and the US.
"We saw the success of [Toniebox] in other parts of the world and believed it offers a special value to the parents and kids here in Hong Kong," said Alfons Mensdorff-Pouilly, CEO of Jebsen Group.
Jebsen Capital, the investment team and in-house asset manager of Jebsen Group, which manages US$1.5 billion in assets, invested in Boxine in 2020 and now holds a minority stake.
The company plans to test the waters in the Hong Kong market before refining a plan to bring the product to the mainland on a yet-to-be-finalised timeline.
"[Hong Kong] is a good starting ground," said Mensdorff-Pouilly. "It's always been the door to the mainland." Hong Kong is a key part of the Greater Bay Area- a regional initiative linking 11 cities into an economic and business hub.
China is the world's second largest toy market, and the pandemic has led to a surge in demand for toys as people spend more time at home, according to the Hong Kong Trade Development Council.
Retail sales in China's toy market rose 9.6 per cent in 2021 to 85.46 billion yuan (US$11.92 billion), according to the China Toy & Juvenile Products Association.
The key to tapping the potential of the Chinese customer is to offer sought-after brands in a unique and convenient way, according to Mensdorff-Pouilly.
"We still believe that the growth of Chinese consumers is one of the most exciting stories still ahead of us, and brands know this," he said. "We focus on unlocking the door to the modern consumer in Greater China."
The Toniebox downloads and plays books, nursery rhymes and songs when a child inserts one of many available Tonie figurines, which are modelled on various fictional characters. More than 3.9 million Tonieboxes and 47 million Tonies have sold globally since the product line launched in 2016. In Hong Kong, the box retails for HK$990 (US$126) and the Tonies for HK$239 each.
The box has no touch screen, because the makers wanted to create a toy that could combat the siren-call of iPads and computer games, said Mensdorff-Pouilly.
Primary school students in Hong Kong spend on average seven hours a day on gadgets, a figure which tripled during the pandemic, according to a University of Hong Kong study.
Jebsen Group, founded in 1895, has owned Blue Girl Beer since 1906. The brew is the top beer in Hong Kong by sales, according to NielsenIQ market track data. The company has also brought high-end consumer products and automobiles to the region, including Casio, Dyson and Porsche.
China remained Porsche's largest single market for the seventh consecutive year in 2021, with sales increasing 8 per cent over the already-record year 2020, according to the luxury carmaker.
Jebsen Group's key target audience is affluent Chinese consumers, a demographic group whose spending habits have stayed relatively resilient amid the pandemic.
"There was still consumption growth [in China], especially for premium value items," said Mensdorff-Pouilly. "Whilst the market was more difficult to penetrate, mainly because of travel, that didn't mean that the Chinese consumer didn't want to purchase attractive products."
Chinese consumers spent US$74 billion on luxury goods last year, according to global consultancy Bain & Company. Additionally, despite ongoing travel restrictions, consumers continued to buy foreign goods online and at duty-free stores.
Jebsen Group's revenue last year exceeded HK$18.8 billion, a 21 per cent increase over 2020. The company is expected to hit its financial targets this year.
The biggest challenge of the pandemic was shifting from retail selling to tackling e-commerce and online sales, said Mensdorff-Pouilly. To do so, part of the company's strategy was to invest in Chinese e-commerce platforms.
Jebsen Group now has a stake in Star Rank, a leading Douyin partner that offers access to live-streaming e-commerce and key-opinion-leader sourcing, as well as stakes in Tikin Media, an elevator advertising company in China, and Pook, a Chinese multiplatform e-commerce operator.
Online sales of physical goods accounted for 25.9 per cent of total retail sales in China in the first six months of 2022, according to the National Bureau of Statistics of China.
For the original coverage, please click here.