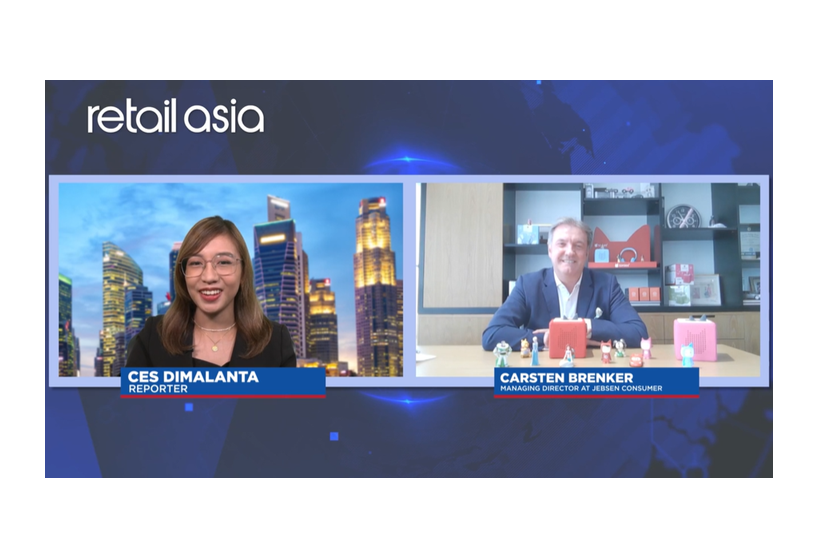 Mr Carsten Brenker, Managing Director of Jebsen Consumer, was interviewed by Retail Asia following the tonies® Hong Kong launch. The video interview by Retail Asia, an important retail industry magazine, can be viewed here.
In the interview, Carsten explains the 60-plus years of history that Jebsen Consumer has in partnering with leading consumer electronics brands, and its vast experience of introducing their innovative products to the Greater China market.
tonies® is one of the most recent examples of this. In the interview, Carsten says, "tonies® products are not just for entertainment, but also for education. This is why we have positioned it as an "edutainment" device in Hong Kong."
He continues, "Hong Kong is home to very internationalised and urbanised communities with a strong trend of investing in children's education. Parents focus on the development of children's abilities that enhance their creativity and imagination. tonies® products can fulfil these expectations. We believe this will be a huge opportunity for both tonies® and Jebsen Consumer in Hong Kong."
As tonies® is a new product, Jebsen Consumer is deploying a holistic 360-degree marketing and sales approach in Hong Kong. Jebsen Consumer plans to build brand awareness amongst young, urban, savvy parents in Hong Kong. Using Jebsen Consumer's database, the business line will simultaneously engage parents in its CRM programme. During the first phase of the launch, Jebsen Consumer has collaborated with Toys "R" Us while also selling the products in J SELECT stores. The business line will continue to roll out these products in premium children's retailers, bookstores and international schools, among other venues.
At the end of the interview, Carsten shared his opinion on trends in the consumer products market. He believes that people are willing to invest in products that are emotionally important to them, with tonies® being a good example of this as they represent an investment in a child's future. Meanwhile, products that help keep an ageing society as healthy and dynamic as possible, like NutriGreen, are also popular.
Please click here to watch the interview.