Jebsen Consumer launched the "G-UNIVERSE Pop-Up Exhibition" at K11 Art Mall from July 29 to August 2, 2022, to celebrate the debut of the special edition G-SHOCK UNIVERSE DW-5600GU-7.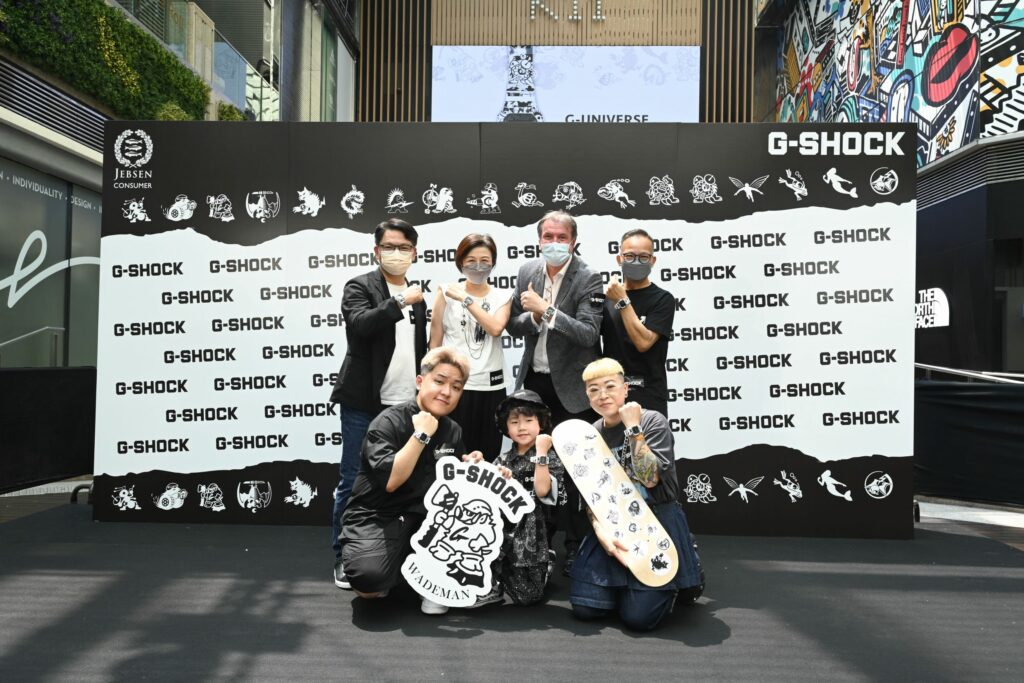 The opening day saw hundreds of guests, including media and KOLs, invited to the exhibition to preview the new, special edition G-SHOCK UNIVERSE DW-5600GU-7. A large amount of media coverage about the exhibition was generated, with excited G-SHOCK fans visiting the five-day pop-up store and enthusiastic social media reactions.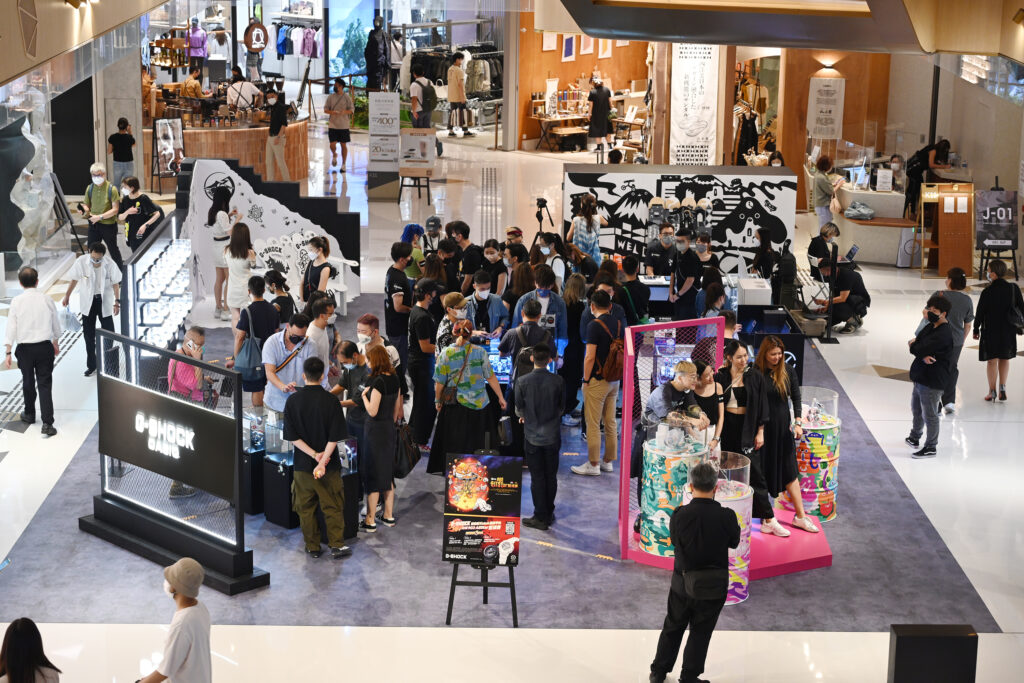 At the opening ceremony on July 29, we were proud to have beatboxer FatKing, beatbox prodigy Adan Pang and local artist Zoie Lam perform. FatKing performed a series of tailor-made beats for the Master of G series characters, conveying the vibrant energy of G-SHOCK's street culture.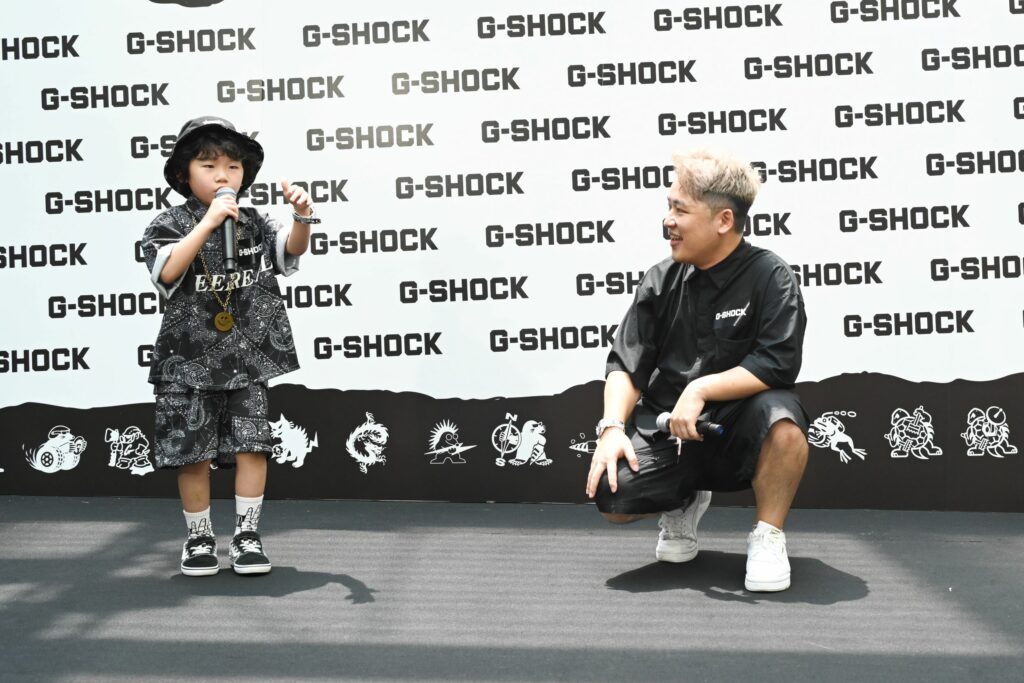 During the five-day exhibition, fans learned more about G-SHOCK's history, as well as the 18 models from the Master of G collection and a dedicated area showcasing the G-SHOCK women's collection. The area featured brightly-painted big barrel installations created by local artist and fashion designer Zoie Lam @Zlism.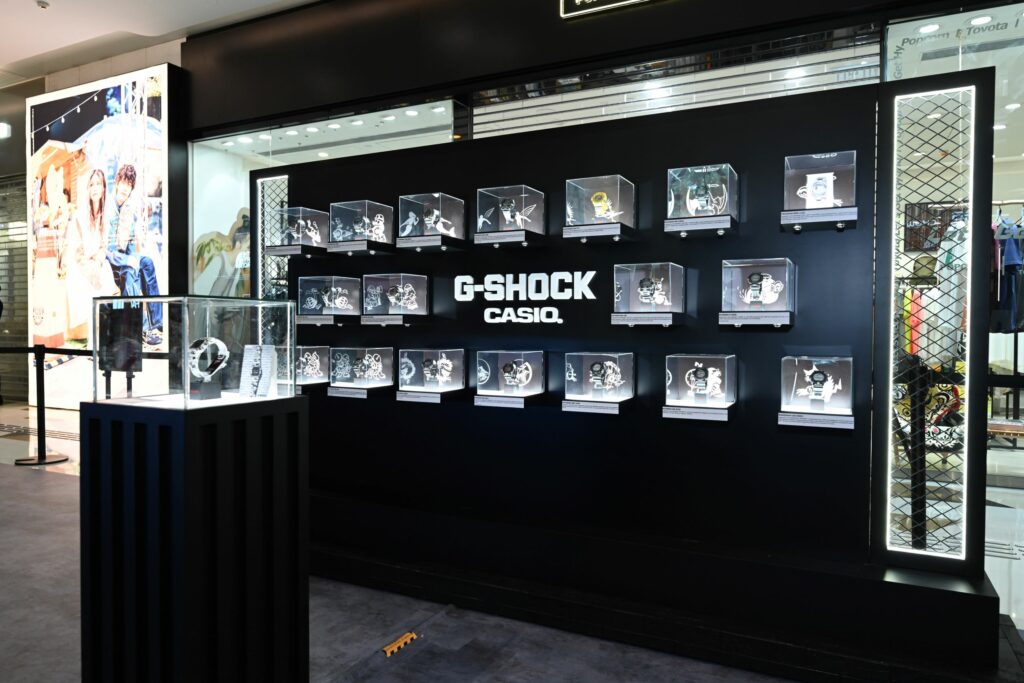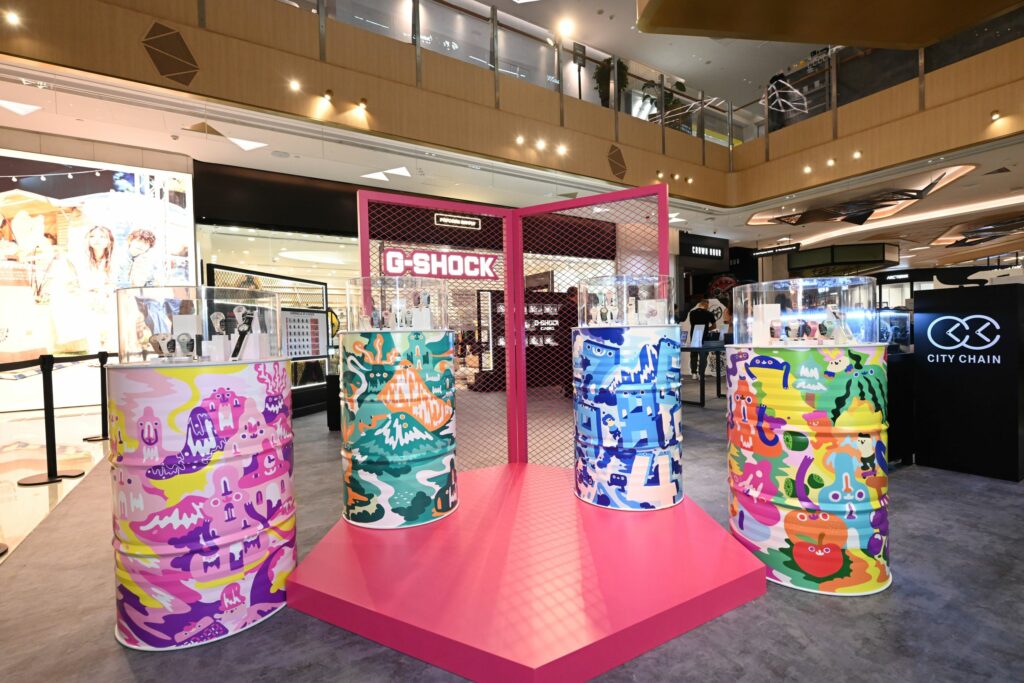 In the exhibition's interactive area, visitors were invited to decorate a wall with playful stickers that were distributed on-site, collectively creating a unique G-SHOCK universe. In front of the sticker wall was an installation made of stacked skateboards, exclusively created for the event as an "Instagrammable" symbol of street culture. Local artist Zoie Lam @Zlism also hosted workshops using skateboards as a medium for creative self-expression.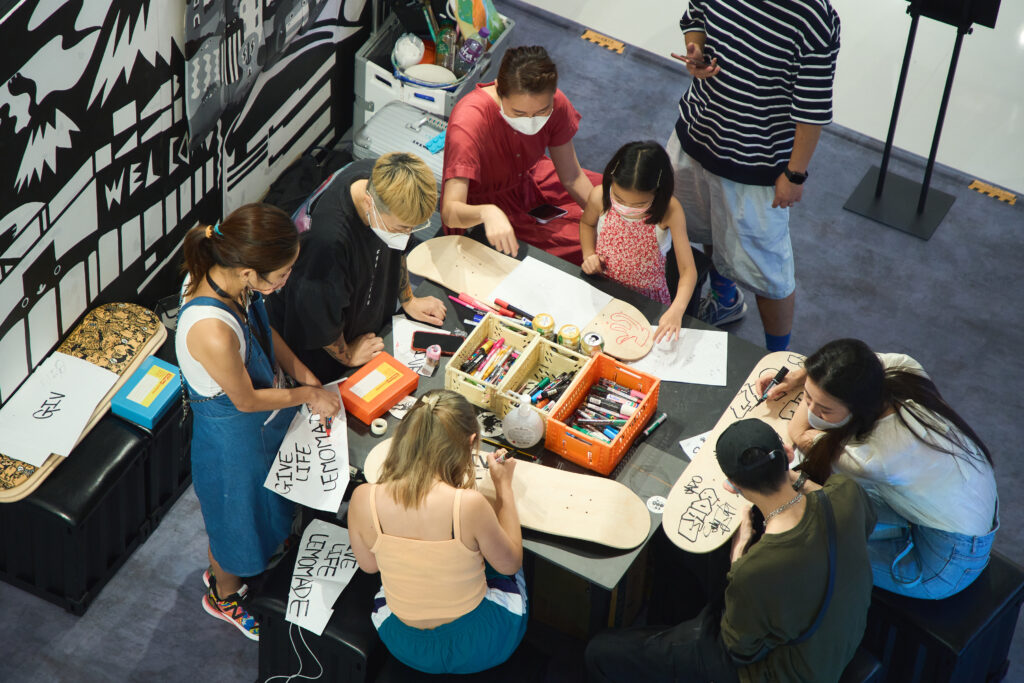 The special edition DW-5600GU-7 features 18 classic characters from the Master of G series. The surface and strap feature a camouflage design, with engraved watch cases that pay tribute to the various iconic Master of G characters. This latest addition brings 18 characters back to life, including the iconic frog from the FROGMAN series, the mole from the MUDMAN series and the RANGEMAN wildcat. These individual characters are rendered in a black-and-white colour scheme, coordinating to create a distinctive, fashionable look.