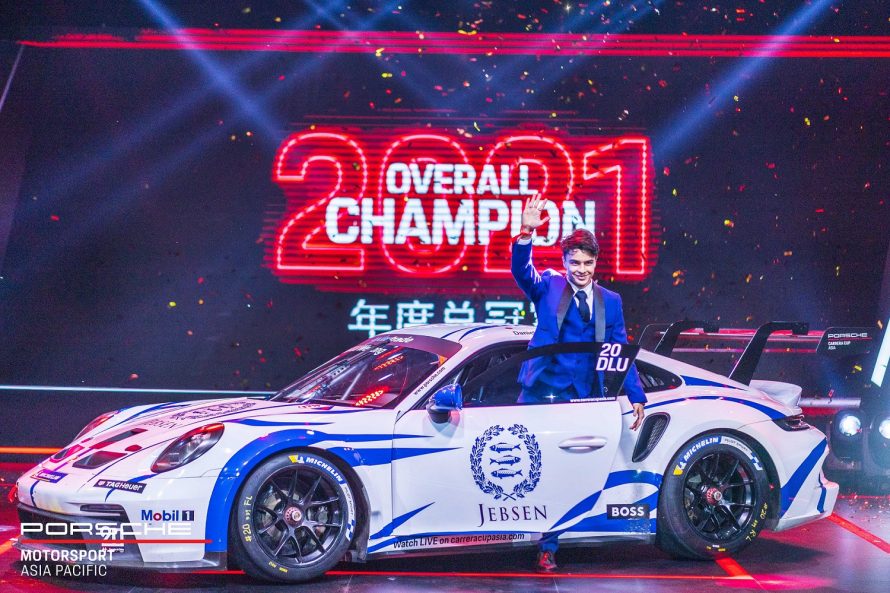 The 2021 Porsche Carrera Cup Asia (PCCA) season recently concluded at the Shanghai SAIC International Circuit with the season finale rounds of 13-15. Team Jebsen's 20-year-old driver Daniel Lu Wen long continued his impressive season, winning two trophies in three rounds, along with his first ever Porsche Carrera Cup Asia Drivers' Overall Champion trophy, with a total of 284 season points. Team Jebsen also took the 2021 Dealer Award, winning the championship for the third time after previous victories in 2006 and 2008.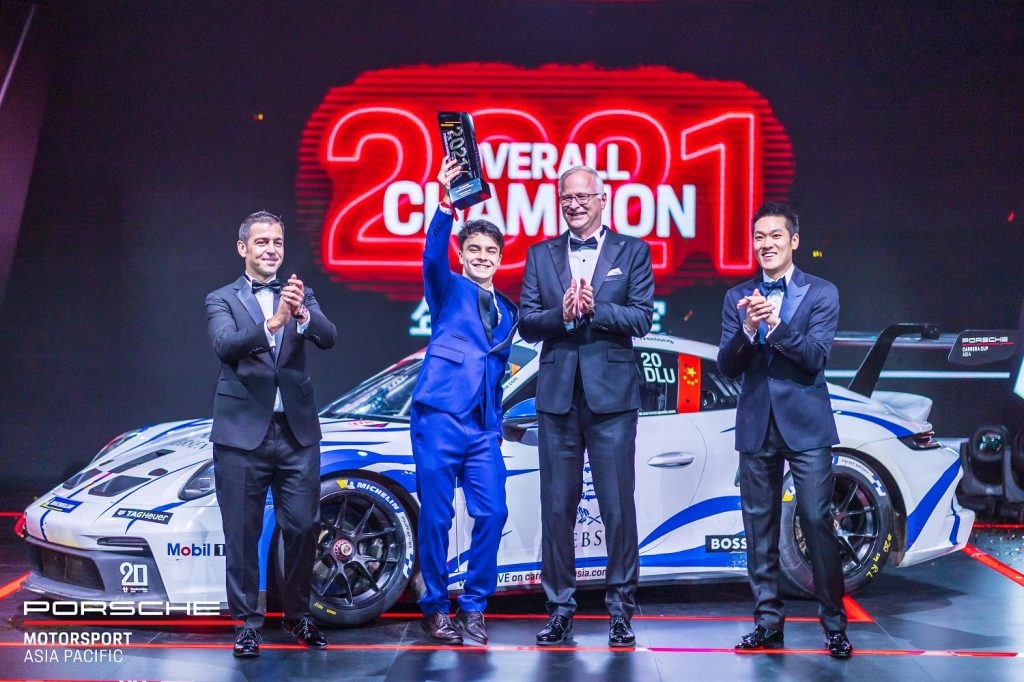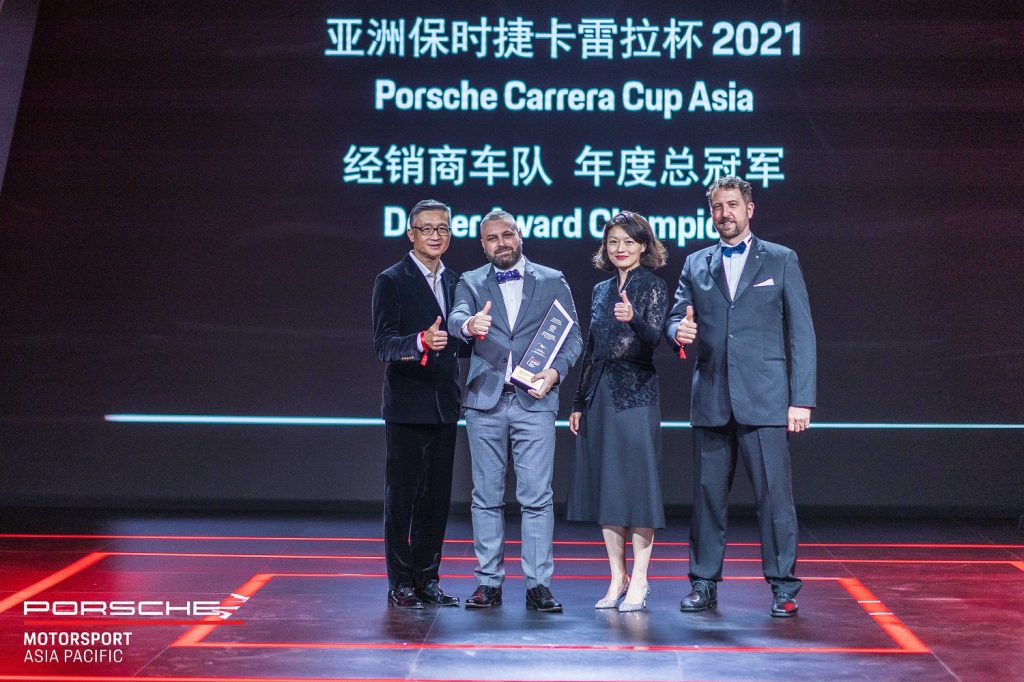 Daniel Lu represented Team Jebsen in PCCA racing for the second consecutive year, delivering a strong performance throughout the season with ten podium finishes, including four racer wins, five runner-up finishes and one third place finish.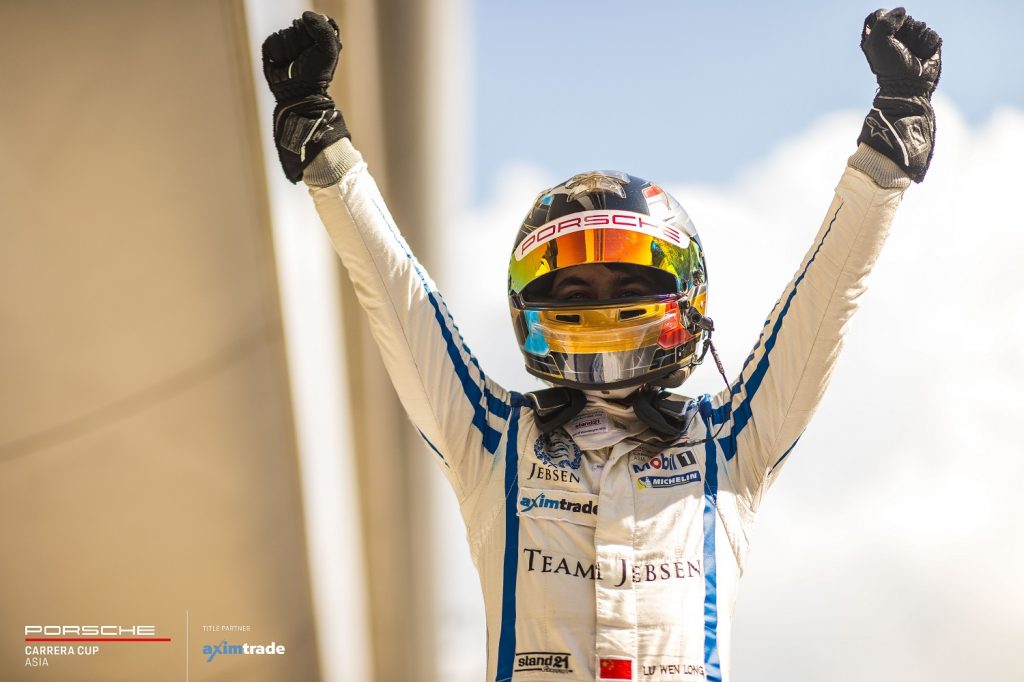 Lu's No. 20 racing car is also significant as 2021 marks the 20th anniversary of Porsche's entry into the Chinese mainland, as well as the 20th anniversary of Jebsen Motors' first Chinese mainland Porsche showroom. As Lu also celebrates his 20th birthday this year, Team Jebsen felt it appropriate to select 20 as the new season's car number, further marking the occasion with a fresh new paint scheme.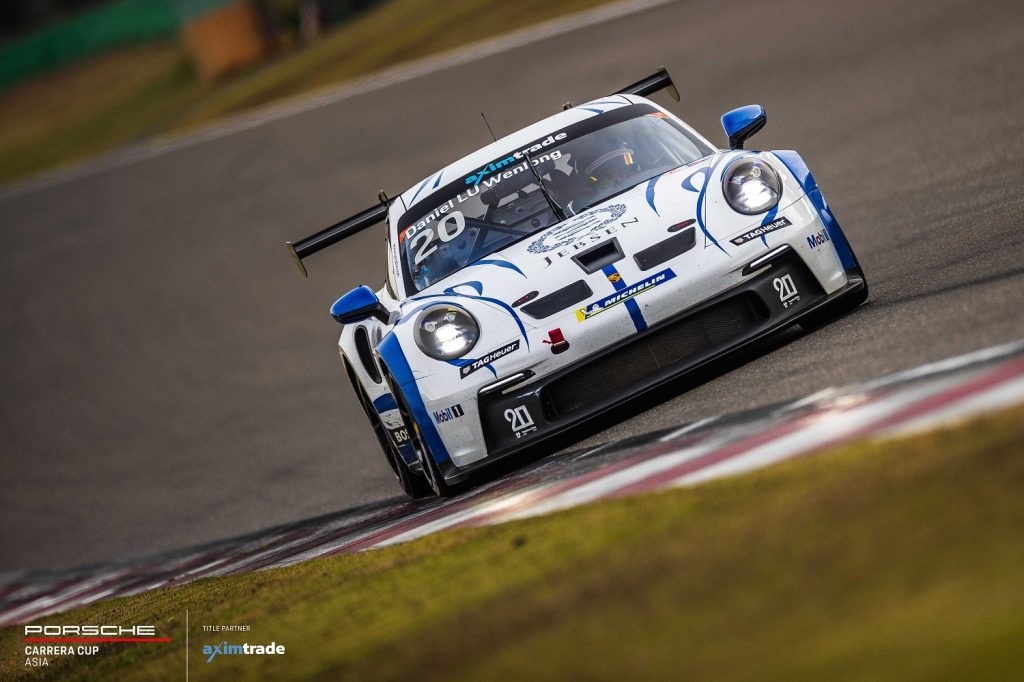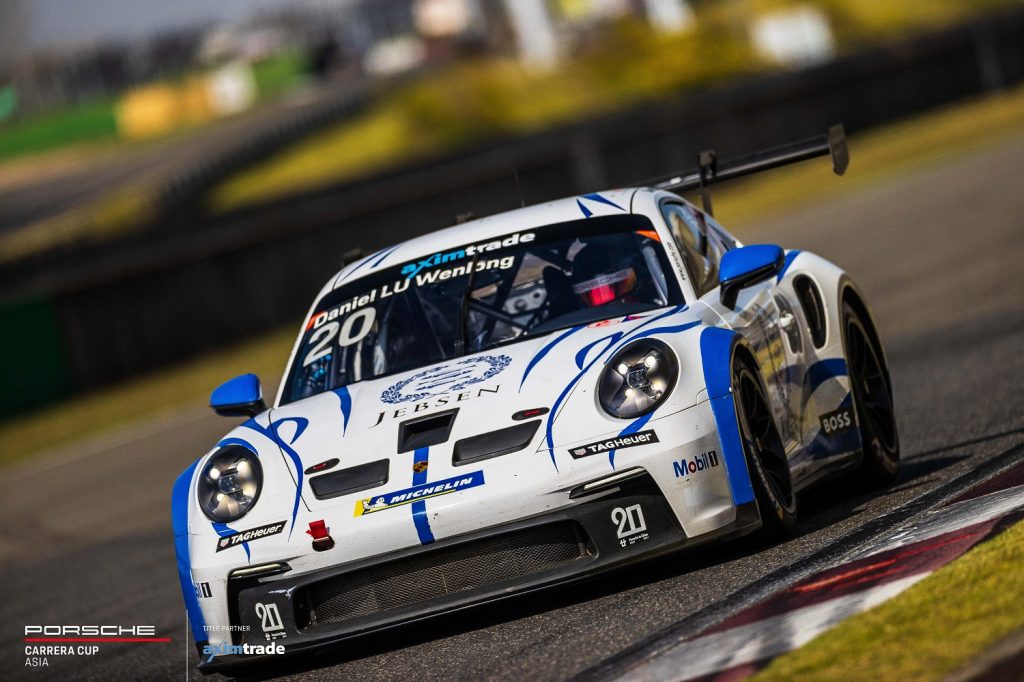 Jebsen Motors and the PCCA share an 18-year history: Jebsen Motors is a founding member of the PCCA and was one of the very first teams to participate in the race. As an established partner of Porsche in Greater China for the past 66 years, Jebsen Motors is one of the marque's largest dealer groups worldwide and is committed to providing customers with comprehensive, excellent experiences that not only meet the growing demand of Chinese customers, but also actively promote Porsche's unique brand culture.
"We are delighted to witness the outstanding performance of Team Jebsen and Daniel Lu. Special thanks to EKS as well as Revs Motorsport who provided the best technical support possible and my colleagues from Jebsen Motors who spent many weekends on the race track away from home to ensure a smooth event. Winning two championships in a year is another milestone in the history of Team Jebsen," said Mr Joachim Eberlein, Managing Director of Jebsen Motors. "Team Jebsen and Jebsen Motors will continue to promote Porsche's sports car culture in China while nurturing young local drivers."