Following the previous collaborations in 2012 and 2020, this season, CASIO proudly announced the third G-SHOCK X CLOT collaboration featuring CASIO's most celebrated classic model, the DW-5600.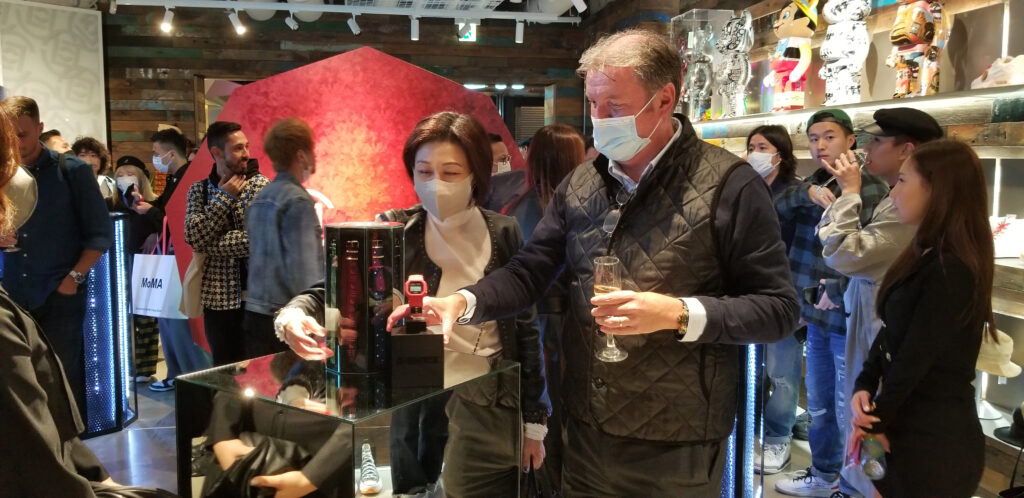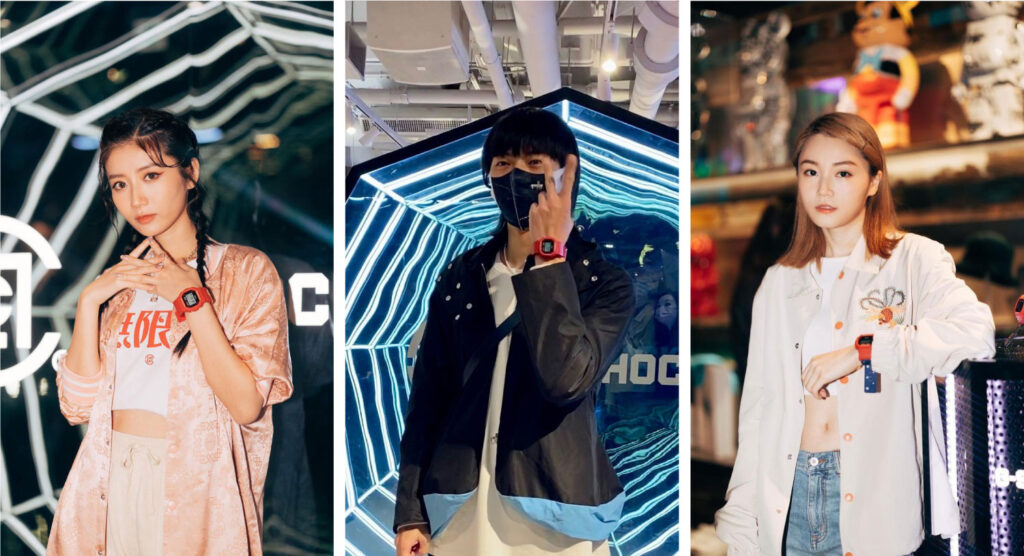 To celebrate the unveiling of the highly anticipated G-SHOCK x CLOT Limited Edition watch, CASIO and CLOT decided to share the excitement with all G-SHOCK and CLOT fans at a party in K11 MUSEA. Mr Carsten Brenker, Managing Director of Jebsen Consumer, Miss Rosa Chan, Business Director,and Jebsen CASIO team participated in the event. Various media and KOLs were invited to join and share the joy of the collaboration including Denis Kwok 193 (Member of HK popular boyband ERROR), Kevin Chu (Artist), Jessica and Yanny from Trial & Error and many hipsters of the city to join the party.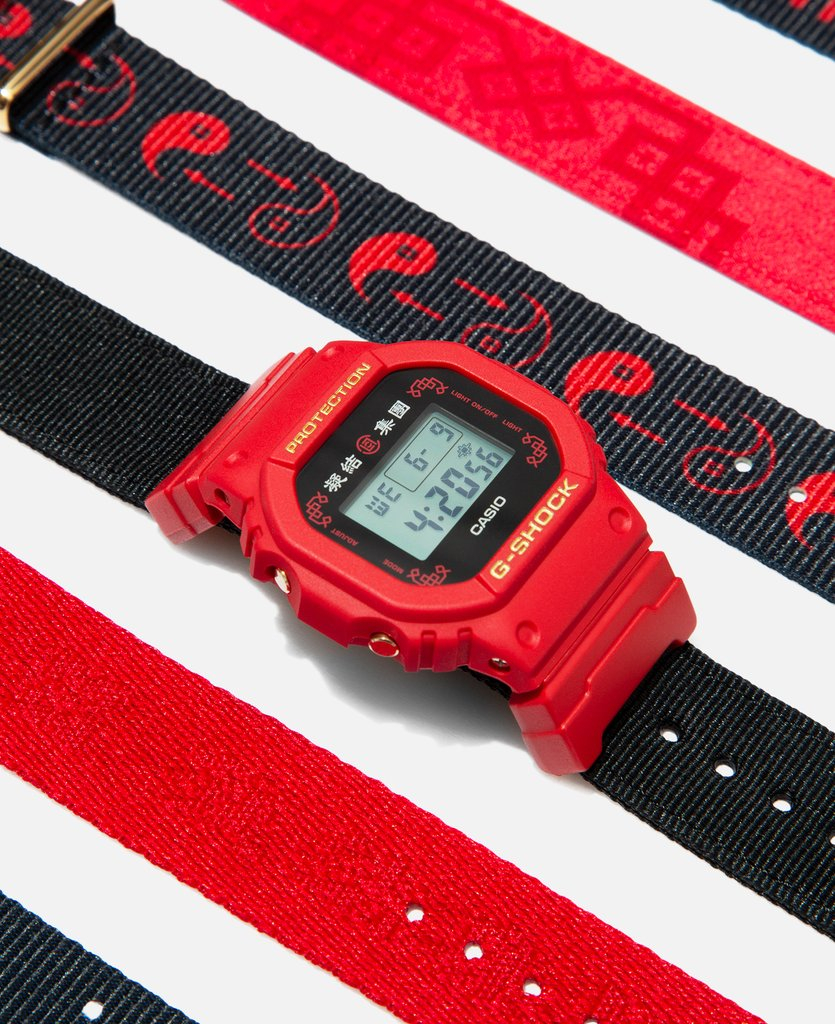 Limited Edition 'CLOT x G-SHOCK DW-5600BBN'
First debuted in 1987, the G-SHOCK DW-5600, the blueprint of this collaboration was renowned for its spectacular durability with shock and water resistance. The CLOT x G-SHOCK DW5600BBN retains all the technical specs of the original DW-5600, such as 200 meters water resistance and an EL backlight, displaying the CLOT logo against the EL backlight as a special surprise. The design features an eye-catching CLOT-inspired red coloured case, with G-SHOCK branding and button details in contrasting gold. CLOT's iconic Silk Royale patterns and its Chinese name is wrapped around the digital time display.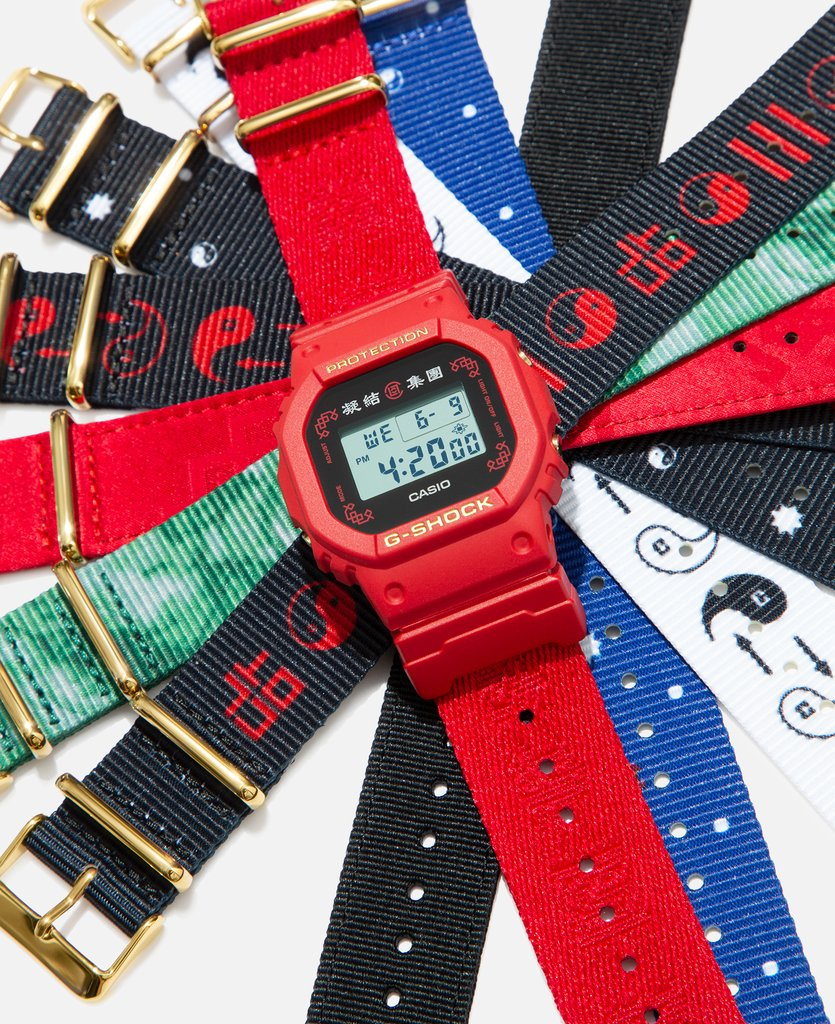 Celebrating the release of the third collaboration between CLOT and G-SHOCK, this model comes in a specially designed nonagon packaging with a sheer green display. This model is also available with a total of nine interchangeable straps. The number nine—the pole number in the yang category and the biggest among odd numbers—holds the symbol of longevity and eternity in Chinese culture, corresponding to the theme of 'Infinity' behind this collaboration. The strap designs are taken from CLOT's FW21 collection, including iconic Chinese-inspired elements such as silk, prints, jade, tai chi, yin and yang which all come together for a powerful demonstration of the brand's core spirit.