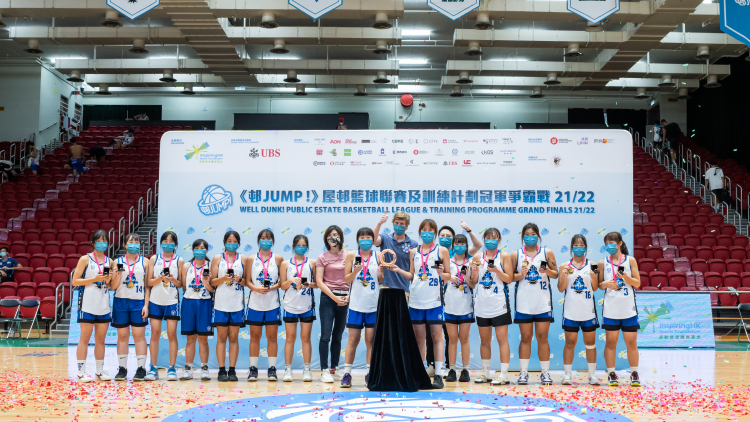 After a tenacious battle down to the final second at Southorn Stadium, Hong Kong—organized by InspiringHK Sports Foundation's WELL DUNK! Girls Basketball Tournament—the Jebsen-sponsored team "Kai Ching Enchanters" won the championship title with a final score of 46:45. Our CEO Mr Alfons Mensdorff was present at the awards ceremony to personally congratulate the girls.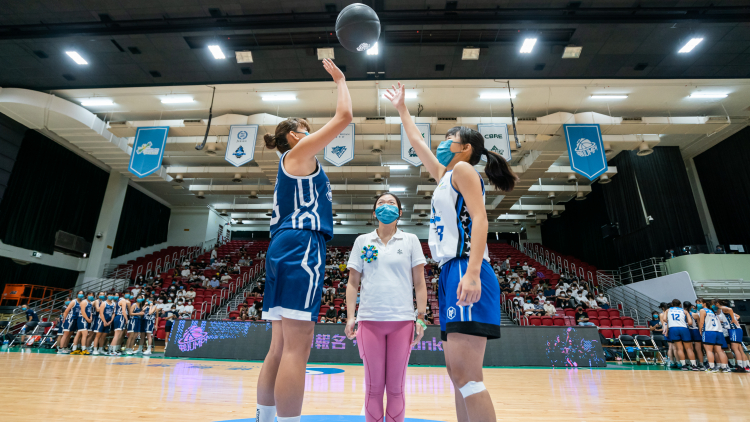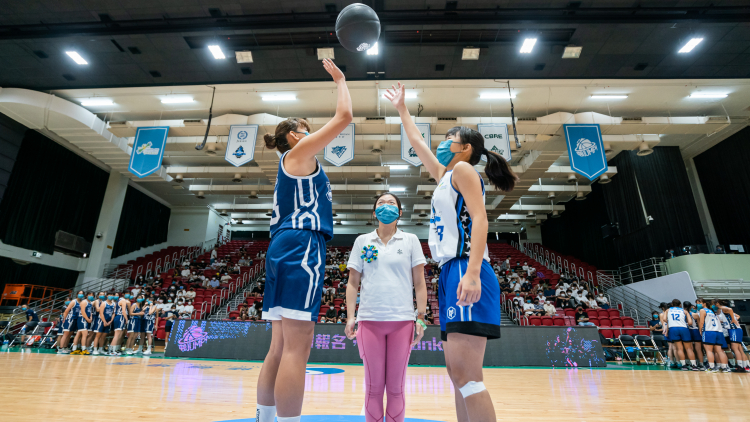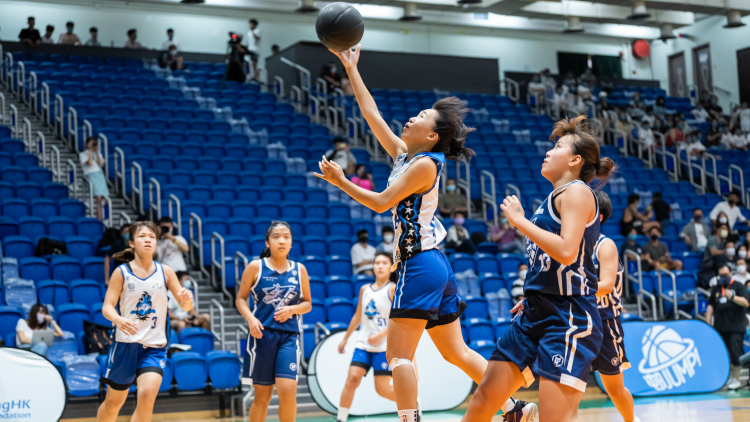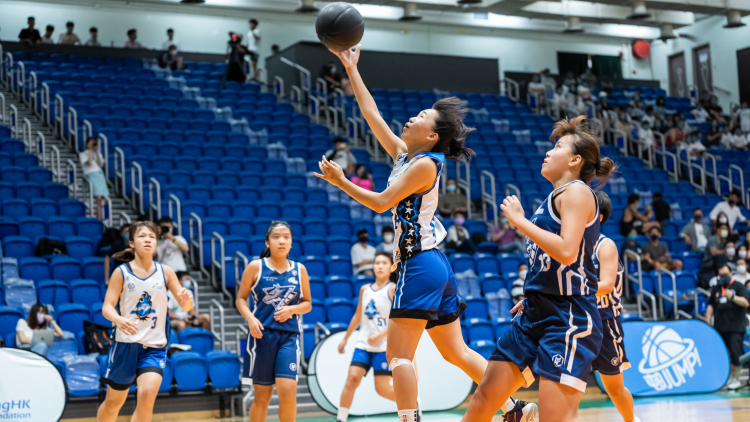 A group of Jebsen employees and their families were on site to cheer the "Kai Ching Enchanters" at the spirited Grand Finals. They were impressed by the girls' tenacity and strength, and their outstanding performance.
Janice Chung, a colleague from Jebsen Beverage and a mentor of the WELL DUNK! Girls Basketball Programme said, "As one of their mentors, I'm so happy to see they've won today and to witness their transformation from a group of shy girls with no proper basketball training, to now a team of confident girls with great teamwork, so much power and better skills! I believe they can really bring this great team spirit and growth mindset from the basketball courts to other aspects in their lives and personal development."
She continued, "Their passion and hard work really inspired me. Although they won by a one-point margin, it was definitely not by pure luck, but much sweat and hard work behind it!"
After the ceremony, Janice gifted each girl on the team with a personalised, hand-written card and basketball-shaped cookies, as she believes it's crucial to give encourage and support to youth around this age.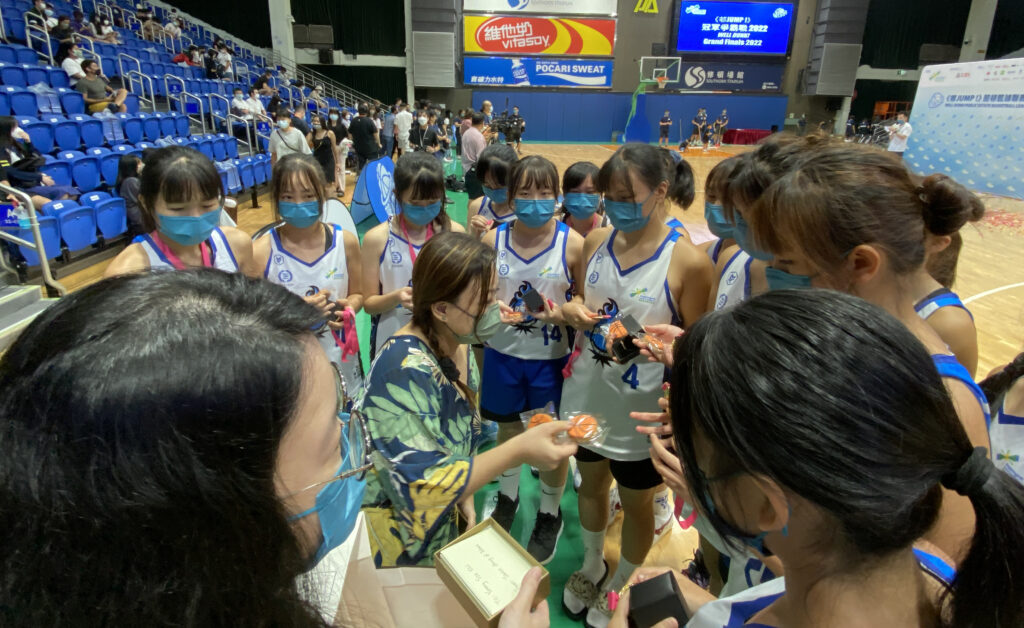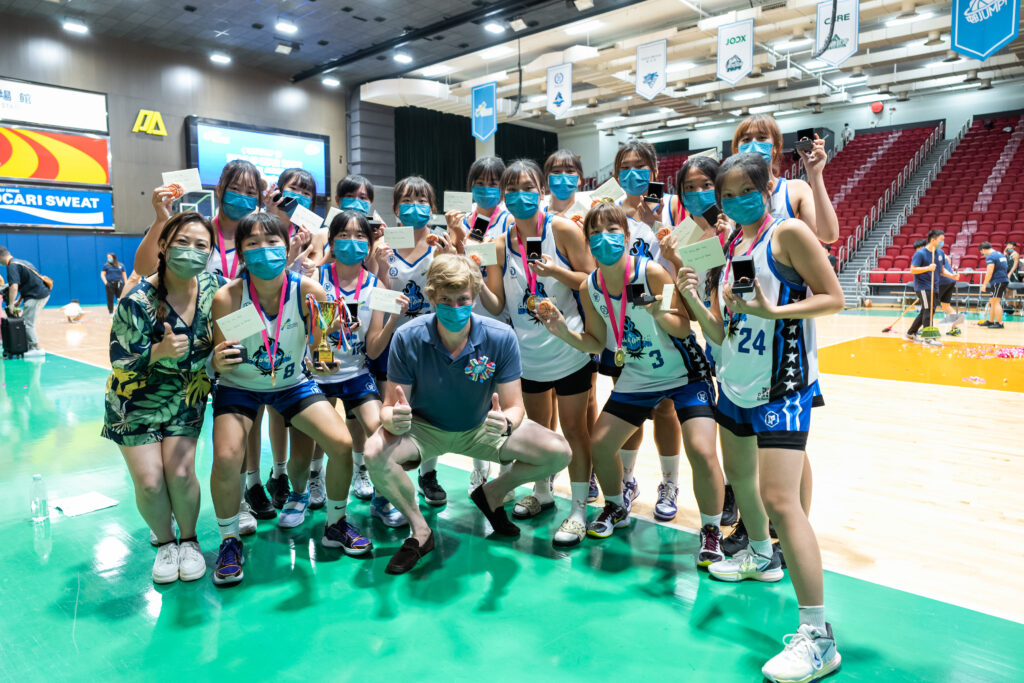 The InspiringHK Sports Foundation's WELL DUNK! Girls Basketball Programme is a pilot programme which kicked off in September 2021. As one of the first founding sponsors, Jebsen donated HK$130,000 to one out of four "public housing-based" basketball teams, Kai Ching Enchanters. These past 6 months of training and mentorship have greatly boosted the girls' confidence and athletic ability, while breaking down the stigma that girls are less capable in sports.
The partnership between Jebsen and the InspiringHK Sports Foundation started in 2020, when we commemorated Jebsen Group's 125th anniversary by becoming the official sponsor of the "Jebsen-InspiringHK!" sports training programme. Supporting long-term sports training, comprehensive health programmes, underprivileged community sportsmanship days and corporate volunteer participation and collaboration initiatives, the WELL DUNK! Girls Basketball Programme is one of this partnership's most important initiatives to date.