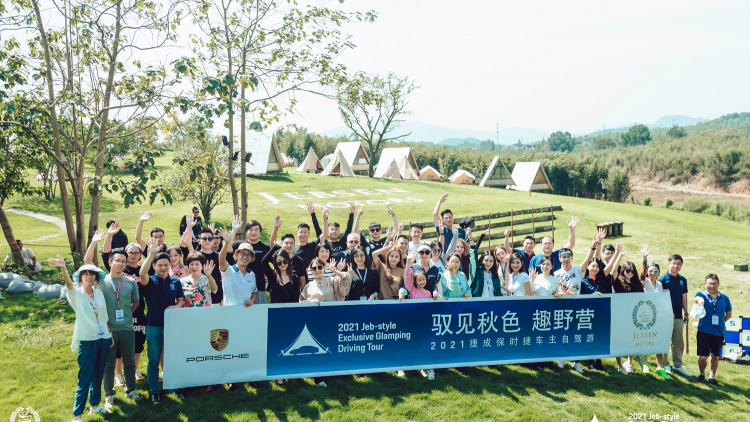 【Chinese mainland】This September, 80 VIP customers from Jebsen Motors' Porsche Centres in Nanjing, Shanghai and Hangzhou gathered in Mogan Valley in Deqing, Zhejiang province to enjoy a new driving and camping tour experience.
This year marks the 20th anniversary of Jebsen Motors' first Porsche showroom in the Chinese mainland. To celebrate the anniversary, Jebsen created a series of unique "Jeb-style" driving tours, designed for customers to make new like-minded friends, experience a different kind of lifestyle, and enjoy a memorable journey filled with interesting and diverse activities.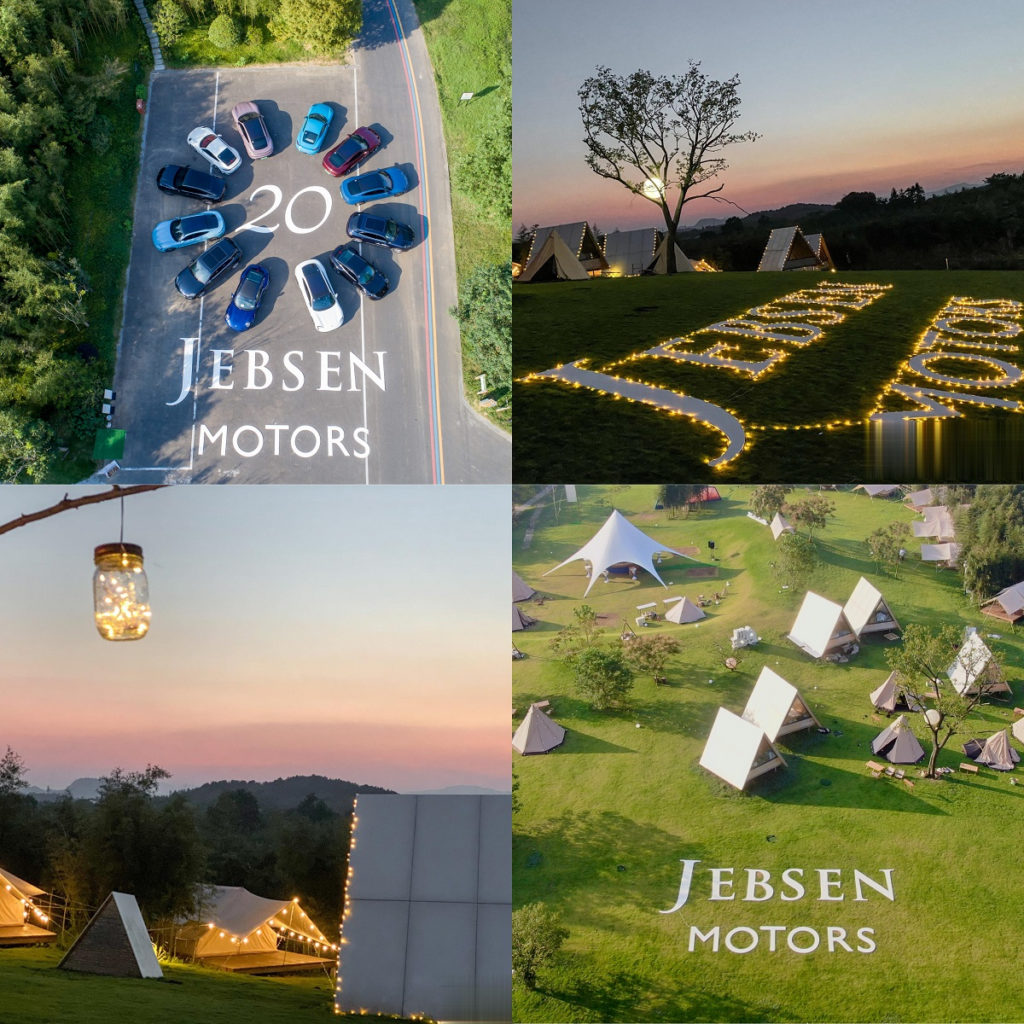 Customers enjoyed an unforgettable camping experience at the warm and welcoming outdoor valley grounds. During the day, customers drove their own Taycans through the valley and the area's bamboo forests. After arriving at the camp, they gathered wood to make campfires, worked in teams to set up tents, built pizza ovens to cook food, and put in practice other outdoor survival skills they had learnt.
After nightfall, under the moon and starlight, customers watched classic movies at an open-air cinema, danced to guitar music and played interactive games at a campfire dinner – making the most of the relaxing, happy atmosphere.
This experience is the latest example of how Jebsen Motors is dedicated to providing exciting and innovative activities for its customers – offering a platform for like-minded car owners to get to know one other and encouraging them to love and enjoy life together. This represents the essence of Jebsen Motors' "Jeb-style" philosophy, a unique lifestyle that Jebsen hopes to convey to its customers.
Jebsen also plans to organise more driving tours and camping trips for Jebsen Motors' customers in South China in the future, so stay tuned!