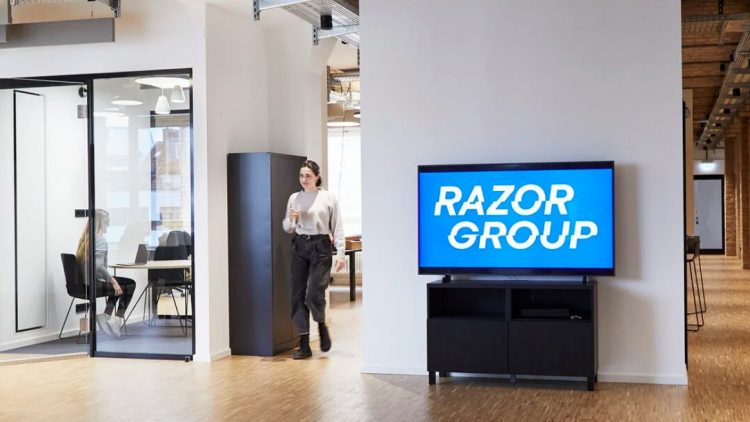 Jebsen Capital portfolio company Razor Group ("Razor") has announced its latest successful financing round of USD 70mn in equity capital. As an early supporter of Razor and lead investor of its previous Series B round, Jebsen Capital also participated in this latest round led by consumer-focused investment firm L Catterton. Jebsen Capital is excited about the path ahead for Razor as a leading global e-commerce player.
Founded in Berlin in 2020, Razor's mission is to build a next generation global consumer goods conglomerate by acquiring profitable e-commerce businesses and online merchants and providing them with the scale, expertise, and resources to expand their reach to customers worldwide. With a focus on backing businesses with the highest product quality and customer satisfaction, Razor intends to use the funding from this investment round to execute selected consolidation opportunities, to support organic growth initiatives focused on brand extensions and new product development, and to expand its international presence.
As an immediate first step of this strategy, Razor also announced that it has acquired VALOREO, the leading e-commerce player in Latin America backed by prominent institutional investors including L Catterton, Kaszek Ventures, and Presight Capital, giving Razor a significant presence in the region. Over the last 12 months, Razor Group has generated close to $400 million in Pro-Forma LTM Net Revenues.
About Razor Group
The Razor Group GmbH ("Razor") was founded by e-commerce experts and serial founders Tushar Ahluwalia, Christoph Gamon, Shrestha Chowdhury & Dr. Oliver Dlugosch. The Berlin-based company acquires profitable Amazon FBA businesses and other online marketplaces sellers which have consistently demonstrated superior product quality, outstanding customer satisfaction and sharp business acumen. Razor pairs significant growth capital with extensive e-commerce expertise, thereby ensuring that the acquired businesses reach the next stage in their development. Razor defines itself as consumer goods holding with a clear strategic focus on specific product categories, long-term value creation and world-class customer satisfaction.
For more information: www.razor-group.com.