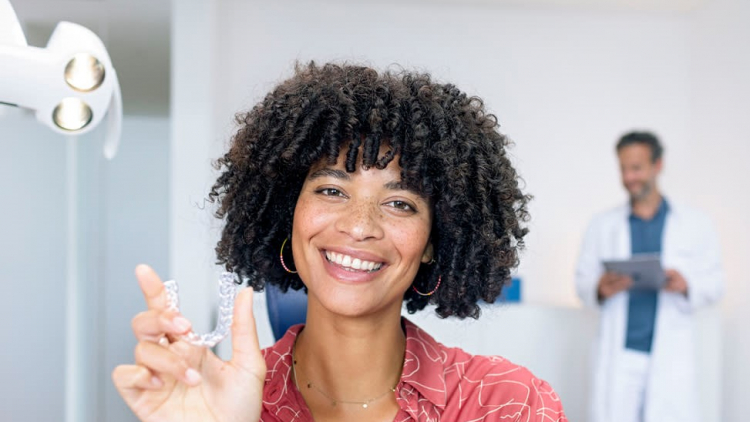 【Hong Kong】In March 2021, Jebsen Capital led a successful capital raise of German healthtech company PlusDental.
PlusDental was founded in 2017 with the goal to democratise the access to state-of-the-art dentistry. The company currently offers clear aligners – an alternative to fixed braces for correcting teeth malocclusions. Clear aligners are invisible plastic trays that are fitted to a patient's teeth and exert pressure in the desired direction. The result is a treatment that is less painful and less time-consuming compared to using traditional metal braces. PlusDental is currently working with around 200 dental practices in Germany, Austria, Switzerland, UK, Spain, France, the Netherlands, and Sweden to offer high quality aesthetic dental corrections at affordable rates.
The recent financing round was led by Jebsen Capital, with existing investors, including Ping An Global Voyager Fund, participating as well. German football star Mario Götze has also invested and will act as testimonial for PlusDental's advertisements.
Jebsen Capital's investment will be used for further expansion in Europe, and market entry in China. PlusDental co-CEO Eva-Maria Meijnen comments: "Hardly any other country welcomes new technologies as much as China. Now that we have an absolute dream team in Asia, with Ping An Global Voyager Fund and Jebsen Capital by our side, we will be able to give patients access to modern dentistry in this particularly exciting market".
Clear aligners have been one of the fastest growing segments of the dental care market, posting an annual average growth rate of more than 20% globally. Jebsen Capital sees significant further growth potential, given that 75% of the world population suffers from malocclusion, the vast majority of which is considered treatable by clear aligners. Technology-empowered models, such as PlusDental's, enable significant cost savings of up to 60% compared to traditional treatments, leading to a higher accessibility for a wider customer base.
By investing in one of Germany's most innovative healthtech companies, the Jebsen Group is expanding its footprint in the health & beauty sector and is actively promoting a healthier future for all. This investment is Jebsen Capital's third investment into the healthcare market, following investments in German COVID-19 vaccine manufacturer BioNTech in 2019 and Hong Kong-based specialty care provider Virtus Medical Group in 2018. PlusDental's upcoming launch in China aligns with the Jebsen Group's vision to continue to inspire the modern Chinese consumer and to offer access to high quality products.