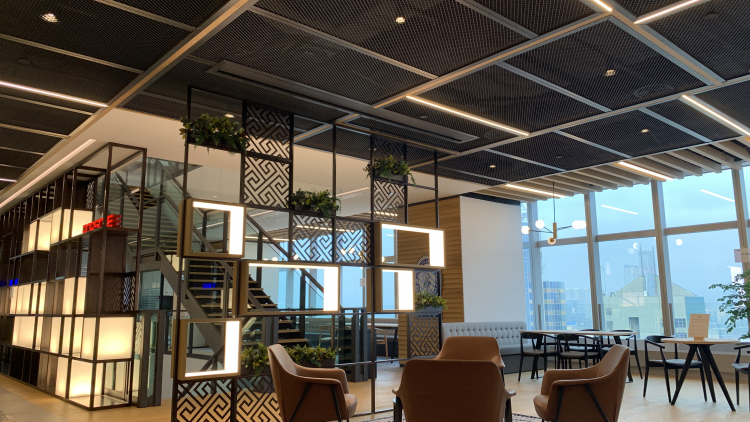 After a year of planning, design discussions and construction, today is finally the first day of operations in our new headquarters at Hysan Place.
Not just a new office, we wanted to build a headquarters that embodies Jebsen's entrepreneurial spirit which inspires collaboration and innovative work. The relocation brings together our colleagues from Lee Garden Two and MOKO, and integrates brands from our 4 main Business Lines, to showcase the breadth and depth of our capabilities.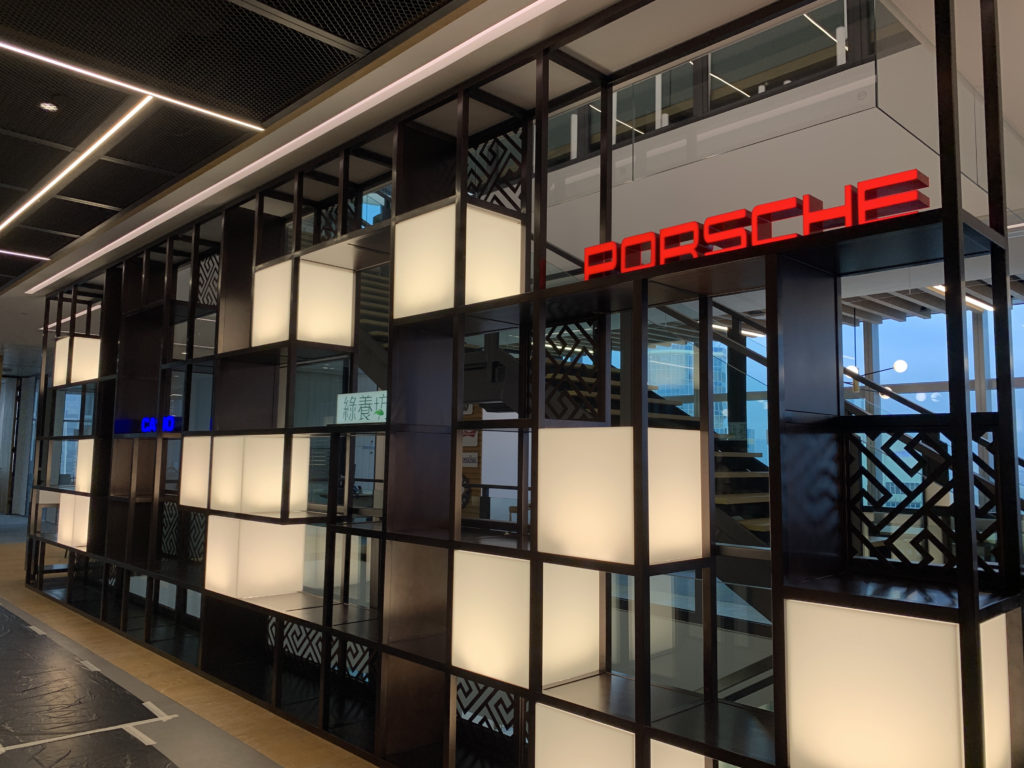 The focal point of the headquarters is the stylishly designed reception/bar area, a perfect place for causal meetings with clients and colleagues, that can transform into an event space or for Townhall meetings. The signature piece of the whole office is the 3-storey interconnecting staircase that brings together each department and function.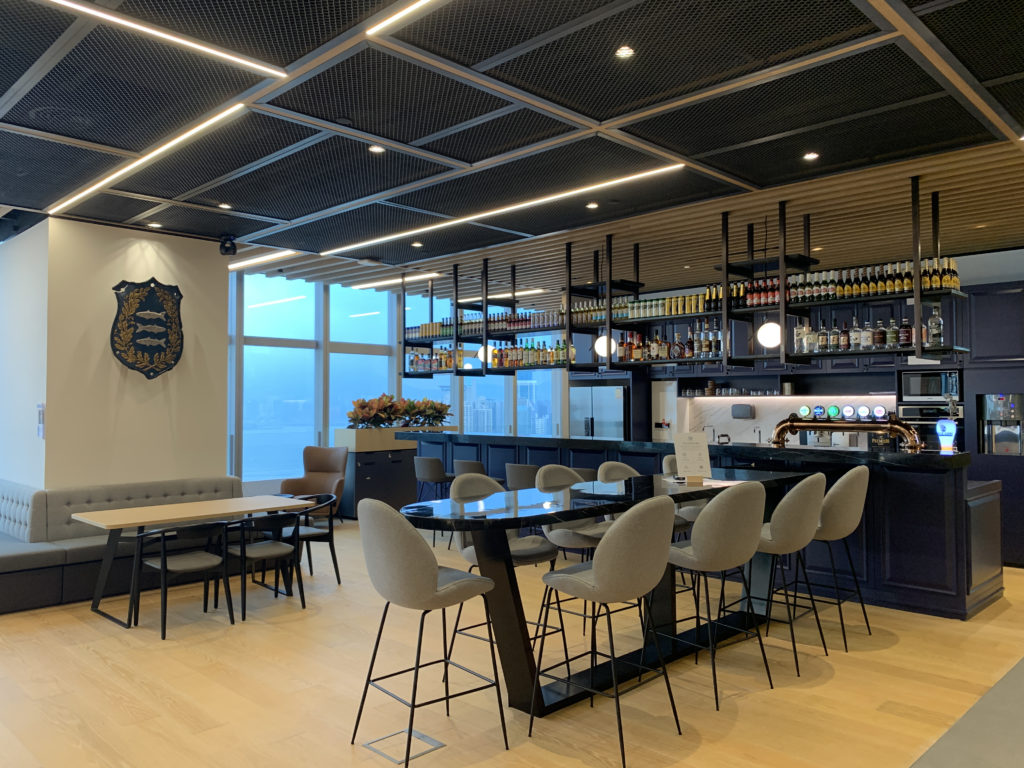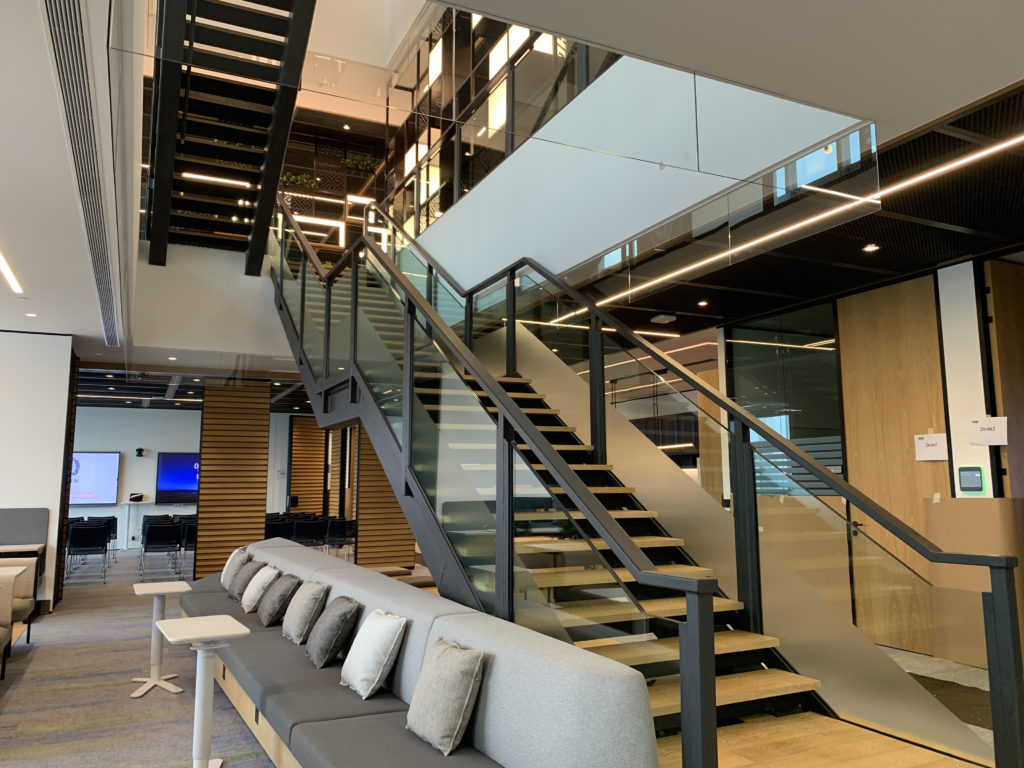 We want to transform the way we work, allowing for better synergies between the businesses. In the new interior design, some desk areas have been transformed into agile working space, giving colleagues more options on how they want to work depending on their work nature and their task at hand.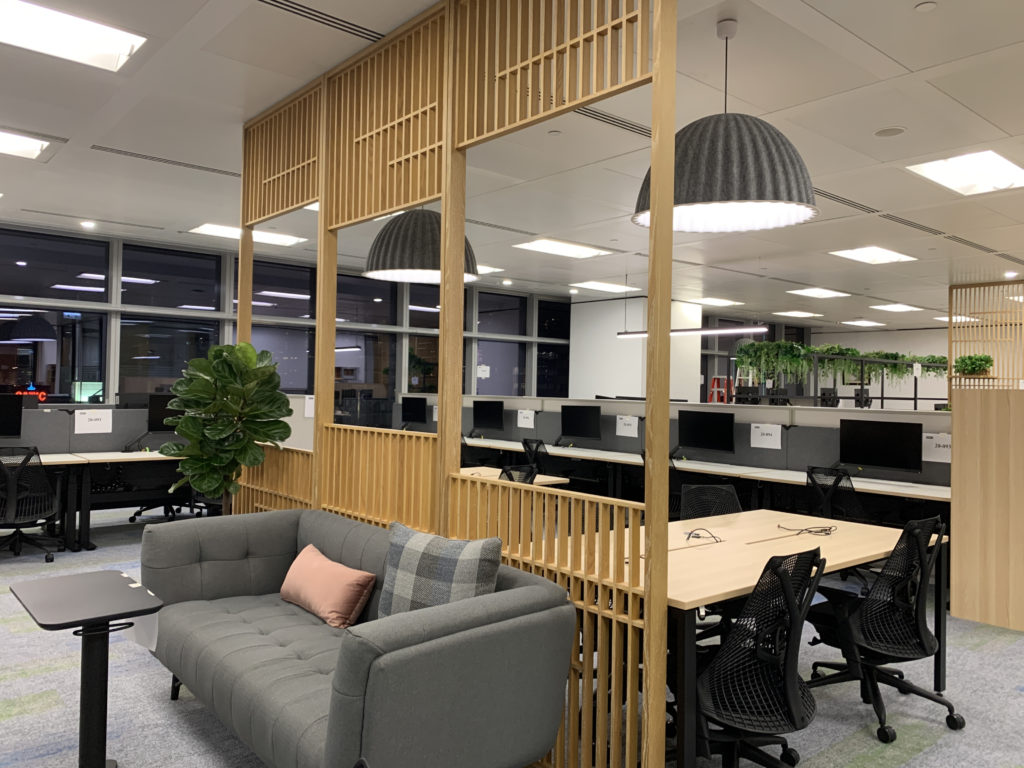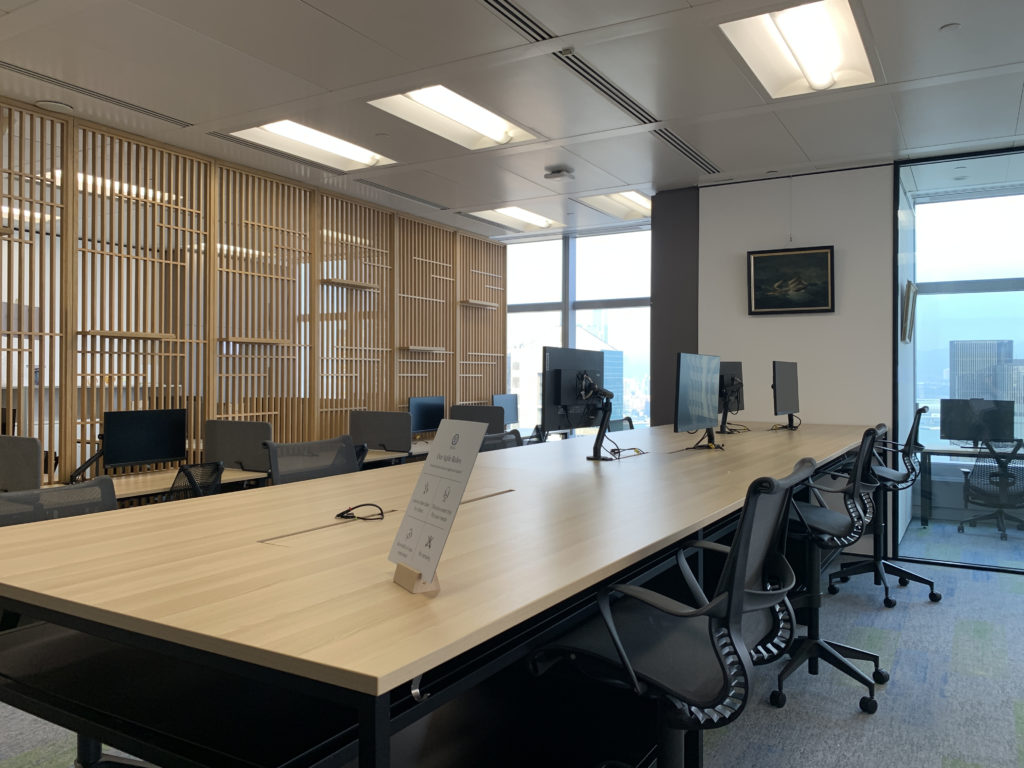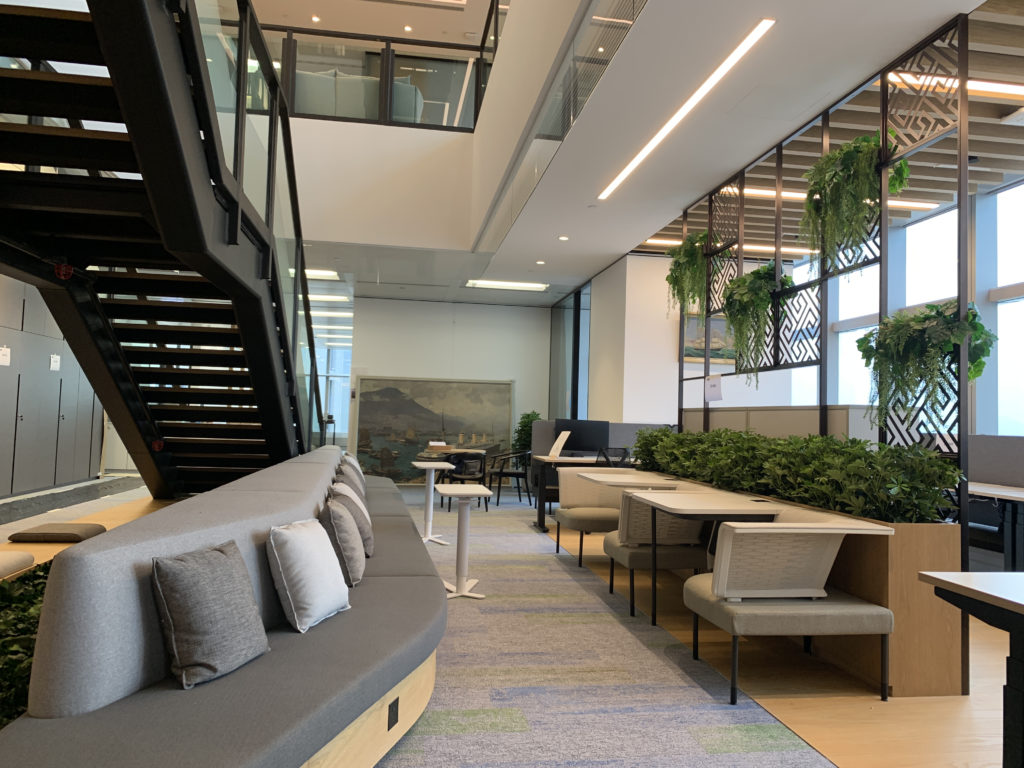 In the new headquarters, there will be phone-booths for confidential calls, discussion tables for small group brainstorming and multi-functional areas which allows you to tailor the room setting to your event. These are just a few examples which illustrate how our new office nurtures exchanges of ideas and communication.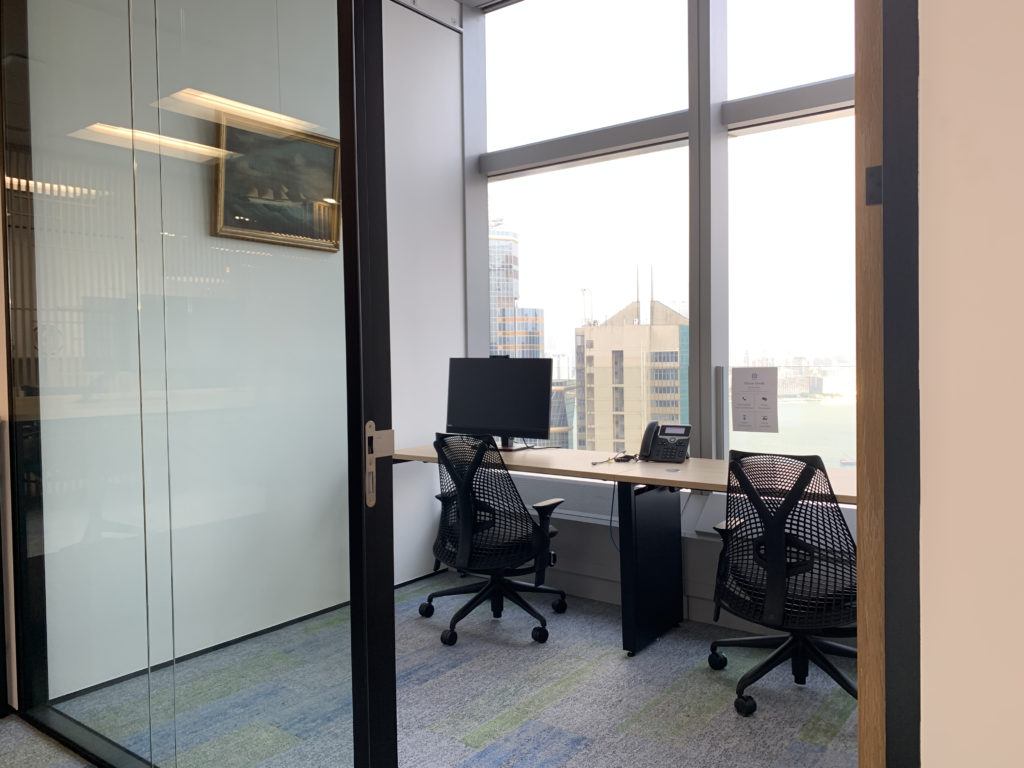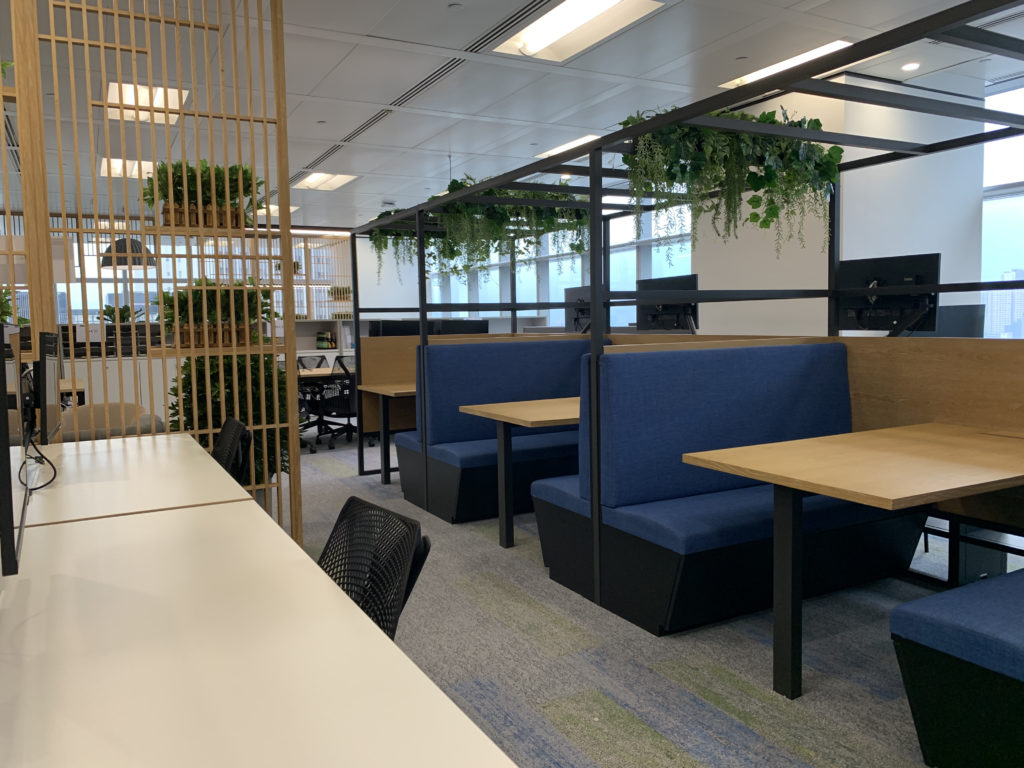 To keep up with the ever-changing technological landscape, the Group Information Technology Department (GIT) has holistically transformed our digital capabilities in the office, such as replacing desk phones with softphone software and headsets for agile colleagues. To provide a seamless working experience, GIT has come up with Power Anywhere where charging cables have been pre-installed around the workplace, eliminating the need to bringing chargers to the office and enabling colleagues to work in different work areas during the day without worry about running out of battery.
Many of the other technological updates will steadily spread to our other offices, with guest registration and facial recognition door access already in place, and new smart printers that align with our Digital First concept coming up in the near future.
Over the past 30 years, we had tremendous success in our former headquarters, and we hold dear to the memories we created there. Our new headquarters reflects our heritage, a desire to nurture entrepreneurship in the company, as well as our commitment to our colleagues. We cannot wait until we can travel again, so all of our colleagues in Greater China get to visit our new spiritual home.