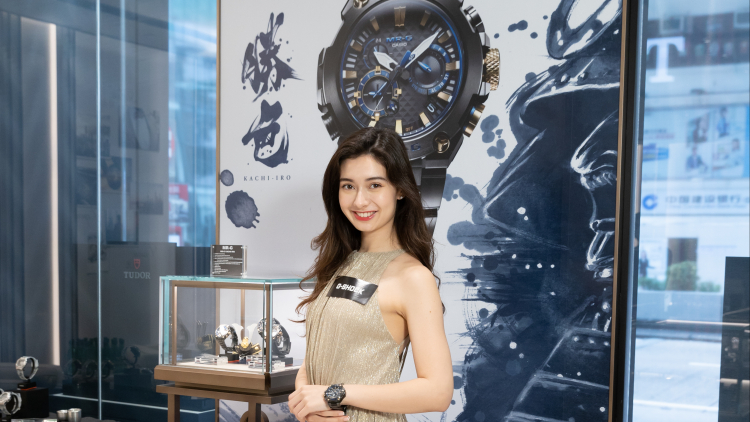 【Hong Kong】Jebsen Consumer CASIO team proudly presents the brand new CASIO G-SHOCK MR-G 'Kachi-iro'series with Oriental Watch Company in early March. The MR-G Series, the flagship premium line of G-SHOCK is a Japanese made product with an appeal that transcend time. To celebrate the unveiling of the highly anticipated MR-G Kachi-iro series, CASIO in collaboration with Oriental Watch Company held a media launch event and exhibition of MR-G Kachi-iro series watches MRG-B2000B-1A, MRG-B2000R-1A and MRG-B1000BA-1A at Oriental Watch.
Jebsen and CASIO team jointly organized this grand media launch event with Oriental Watch.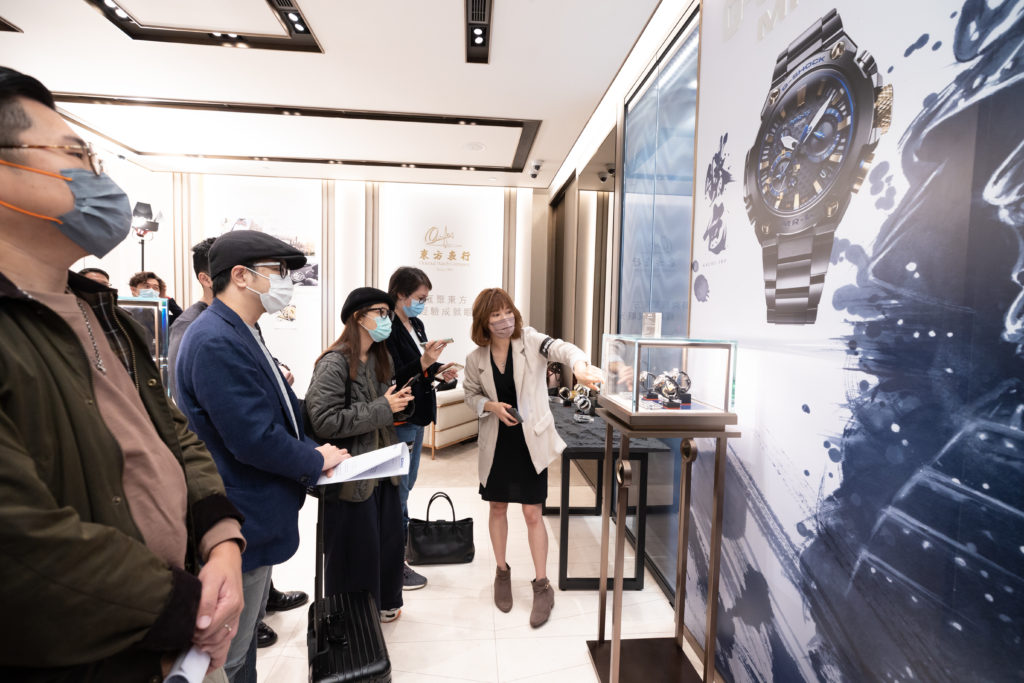 In addition to the watch Journalists, the event attracted over 50+ media from different sectors, including lifestyle, technology, and fashion. It was very lively. Media were thrilled and excited to get their first hands-on experience with the highly desired MR-G Kachi-iro series. Numerous photos & videos were taken and shared online throughout the event and many were impressed with the overall event.
Full titanium, yet shock resistant, defying convention to establish an entirely new concept of toughness. The MR-G asserts the absolute best of G-SHOCK that exudes a majesty of its own based on its material, function and design. Kachi-iro, a dark navy blue pigment with a long history in Japan represents the color of victory and was often used as decoration on traditional samurai armor. The special edition MRG styled with Kachi-iro color embodies the very spirit of the samurai warrior. The Kachi-iro, MRG-B2000B-1A is a full metal band model. A typical Japanese scale pattern is used on the surface of the dial, while the outer periphery of the face is cut to a shape that resembles a Japanese fan or folding screen, creating a stunning impression. The gentle concave surfaces of the hour markers resemble the curve of a samurai sword. The inner surface of the bezel, inset dials, and logo all incorporate Kachi-iro. The cases are made of recrystallized titanium. Heat treating titanium creates a distinctive crystal pattern on its surface, which resembles the nie on Japanese sword blades.