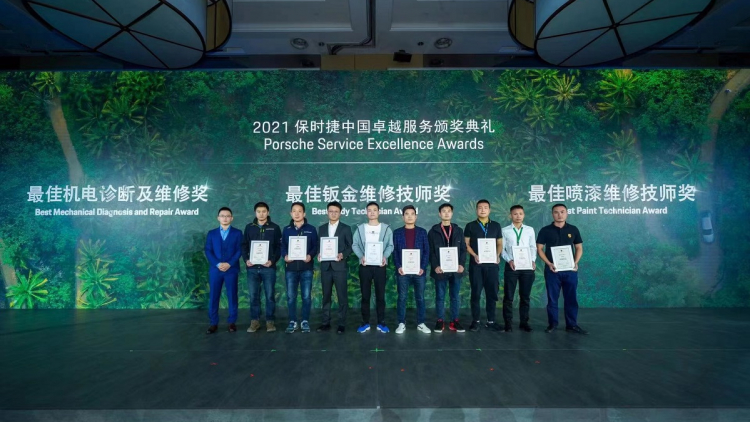 The 2021 Porsche Repair Practical Seminar took place in Sanya, Hainan at the beginning of December, with body and paint technician Kong Debiao of Porsche Centre Nanjing Jiangning winning "Best Service Technician" in the Porsche Repair Practical Seminar, from a field of 91 participants.
This year's competition was divided into three categories: mechanical diagnosis and repair, body repair and paint repair. A total of 219 technicians from Porsche Centres across China took part in the competition, including 37 Jebsen Motors technicians who maintained the same high standard throughout the contest. After several rounds of theoretical knowledge and practical skills, two Jebsen technicians were placed in the top ten for the mechanical diagnosis and repair competition, five Jebsen technicians entered the top ten for the body repair competition and two Jebsen technicians were among the top ten for the paint repair competition —  an impressive demonstration of Jebsen Motors' wide talent pool.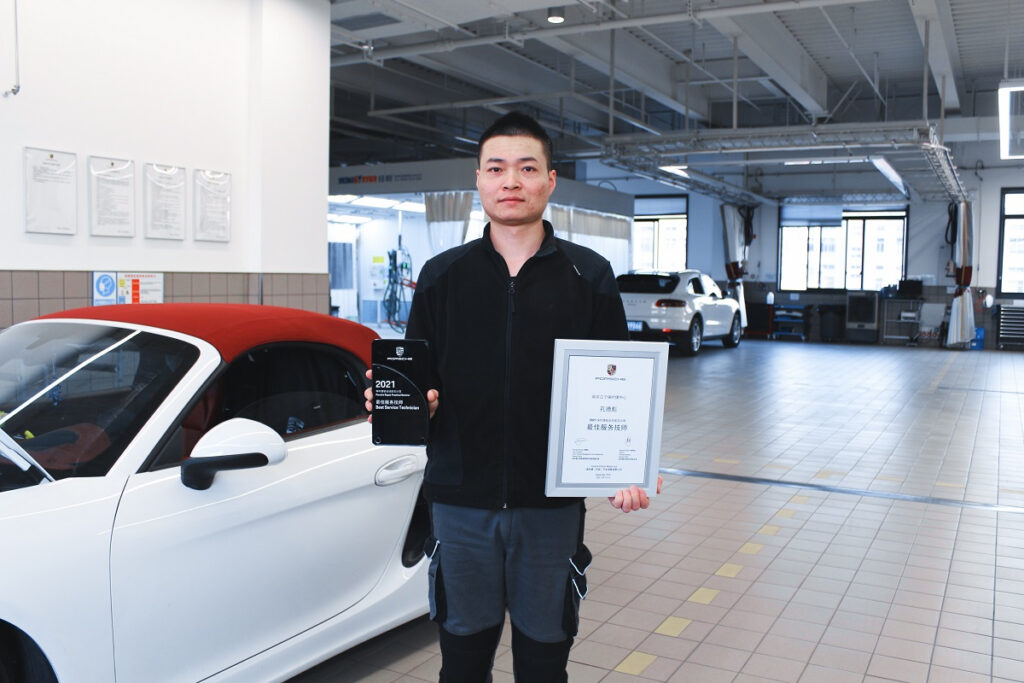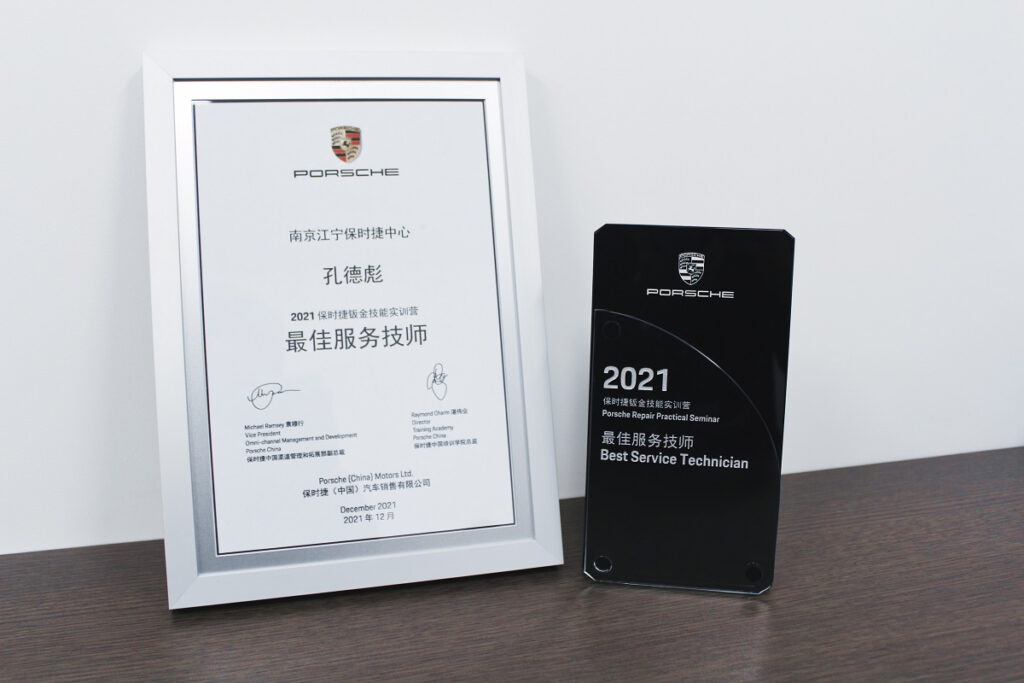 Kong Debiao first joined the auto body and paint industry in 2004, returning to the auto repair industry in 2008 after being discharged from military service. Last year, Kong joined Porsche Centre Nanjing Jiangning's technician team during its soft opening phase as one of the centre's earliest employees. Over the years, he has accumulated a wealth of experience in body and paint repair and has continued to pursue further professional skills, winning both the recognition of his team and the praise of car owners.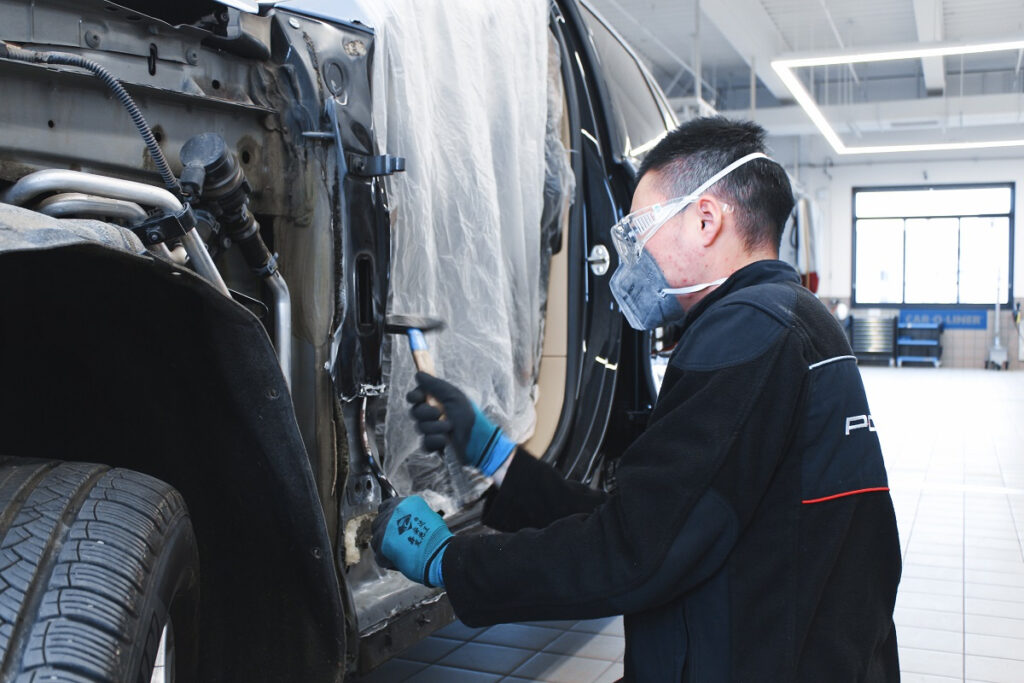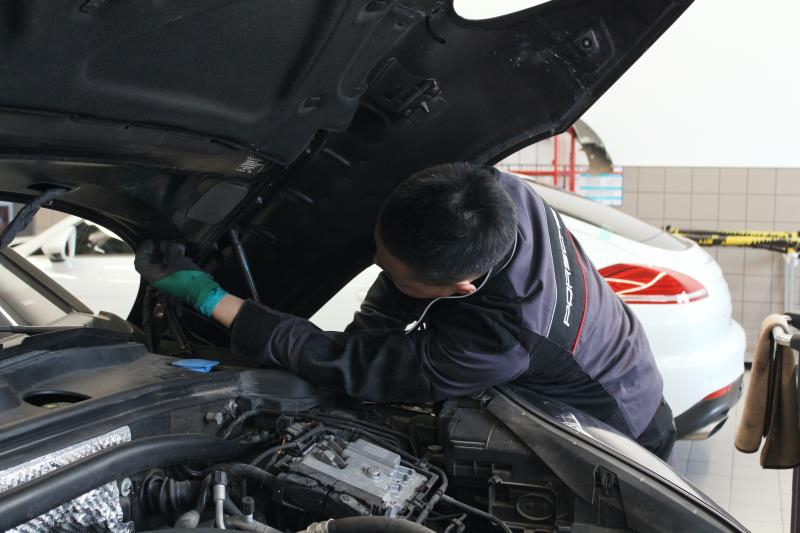 While the products available at every Porsche Centre are the same, it is the customer service experience that truly makes all the difference — which is why Jebsen Motors is committed to delivering the quintessential spirit of the Porsche brand alongside our signature premium customer experience. Jebsen Motors is also committed to being the best employer brand in the industry, through recruiting, rewarding and retaining the very best people to ensure a high level of knowledge, skills and professionalism. Jebsen Motors' business excellence is supported by more than 1,100 employees, including 67 Porsche Certified Gold and Silver Technicians.
Jebsen Motors' 67-year partnership with Porsche has led it to become one of the largest Porsche dealer groups in the world, and it continues to invest significant resources in infrastructure and talent development to ensure the highest quality after-sales service. Jebsen Motors has now claimed top honours in Porsche's China Dealer of the Year Award for six consecutive years, with 21 Porsche sales, after-sales and other service facilities in seven major cities in Greater China, including 12 Porsche Centres.