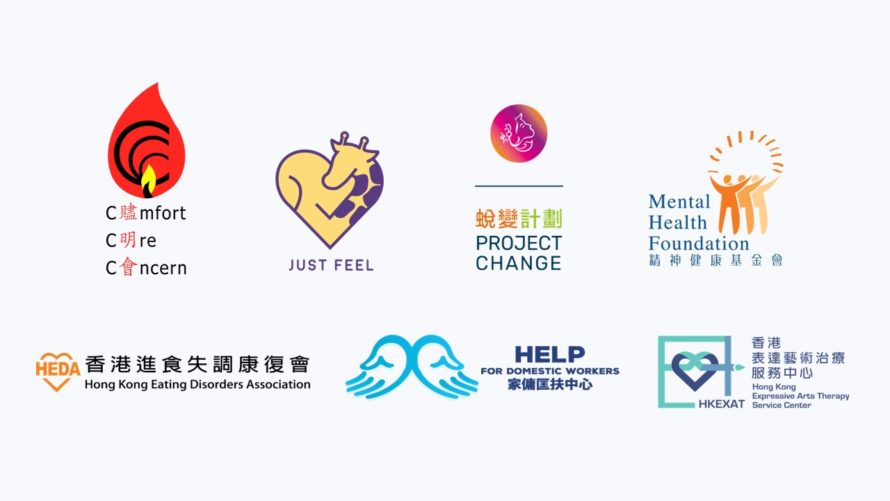 Jebsen Group is pleased to announce that the Jebsen Group Charitable Fund will support seven charities in mental health.
These beneficiaries are: Comfort Care Concern Group, Hong Kong Eating Disorders Association, Hong Kong Expressive Arts Therapy Service Center, Mental Health Foundation HK, JUST FEEL, and "Project Change". This year, the Fund will additionally support a new initiative "Mental Health Matters" by HELP for Domestic Workers, a charity with a mission to empower migrant domestic workers in Hong Kong to access their rights through education, advice, community, and employer engagement.
Donations from the Jebsen Group Charitable Fund will enable the above charities to continue, develop, and expand their ongoing projects and mental health-related services to more people in need.
Emphasising the ongoing significance of mental health in our community, the Fund remains steadfast in its commitment to promoting mental wellbeing. By partnering with these 7 charities we aim to address mental health on a wider spectrum which cater to diverse target audiences including school children, bereaved families, domestic workers, patients with eating disorders, and youth reintegrating into society.
Mr. Hennig, Chairman of the Jebsen Group Charitable Fund, said, "We are inspired by the transformative role played by charity organisations in Hong Kong, as they advance mental health and wellness. We look forward to strengthening our partnerships this year and to support these seven organisations in the meaningful work they do for our community."
The Jebsen Group Charitable Fund was established in celebration of Jebsen Group's 125th anniversary, with the clear purpose of generating long-term investment income for charities in Greater China. The committee members of the Fund include Mr. Helmuth Hennig, Mrs. Désirée Jebsen, Mr. Trevor Yang, and Ms. Angela Wong. The Fund aims to help local charities grow stronger and continue their vital work, meaning that even more people can benefit from their services.