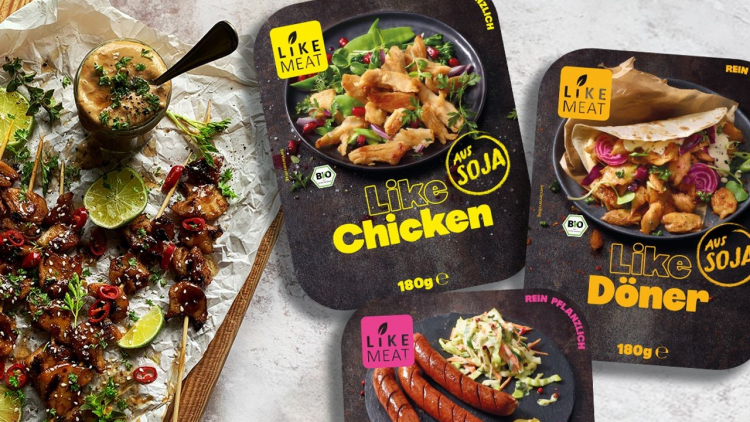 In September 2020, Jebsen Capital participated in the successful capital raise of The Livekindly Co., a leading global multi-brand plant-based food company.
The Livekindly Co. was founded in 2019 with the goal to accelerate the transformation of the global food industry into a healthier and more sustainable ecosystem. Through strategic partnerships with seed growers, producers, and distributors, The Livekindly Co. is the only company in the plant-based food sector to cover and operate along the entire food value chain ("from field to fork"). The company's brands include Fry's Family food, with a significant footprint in South Africa, German-based LikeMeat and Sweden's Oumph!, as well as Canadian food-focused media platform Livekindly Media. The executive team of The Livekindly Co. includes reputable senior managers of the food industry such as Mr Kees Kruythoff, the former CEO of Unilever Foods, and Mr Aldo Uva, the former COO of Ferrero.
Reputable investors from both Asia and Europe participated in the investments alongside Jebsen Capital. Investments proceeds will be used to increase capacity and accelerate the China market entry and 2021 nationwide U.S. launch of portfolio brands Fry Family Food Co., LikeMeat, and Oumph! whose products are currently available in selected markets across Europe, Africa and Australia, and develop new products, including plant-based chicken and eggs.
The plant-based food market has gained significant traction in recent years, supported by greater awareness for health, food safety, environmental protection, and animal welfare. According to experts, plant-based meat is currently accounting for approximately 2% of global meat consumption today – a US$ 1.1tn market. This share is forecasted to grow to 5-10% by 2025 and up to 20% by 2030 in light of a growing world population that demands smarter and more sustainable food solutions.
Investing in one of the leading consumer trends of our time allows the Jebsen Group to stay at the forefront of global innovation and actively support a more sustainable and healthier future. This aligns with the Group's vision to distribute high-quality products to customers, sustain business growth, and improve the environment and well-being of local communities.
Initial discussions about potential ways of cooperation between Jebsen and The Livekindly Co. have already started.