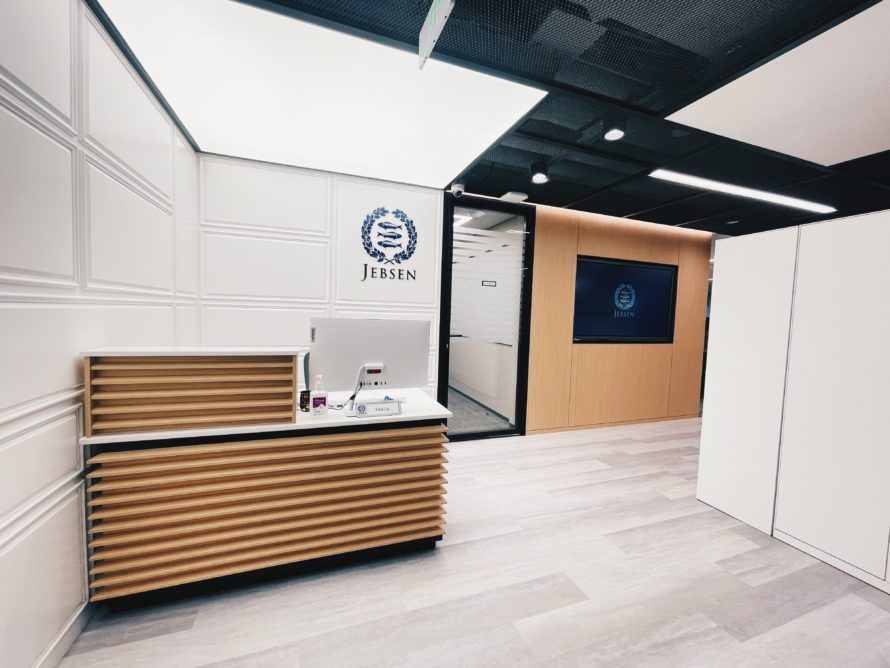 We are delighted to announce that our new Beijing office is now up and running! To celebrate, an opening ceremony was held inside the brand new office, followed by a "housewarming" dinner with colleagues.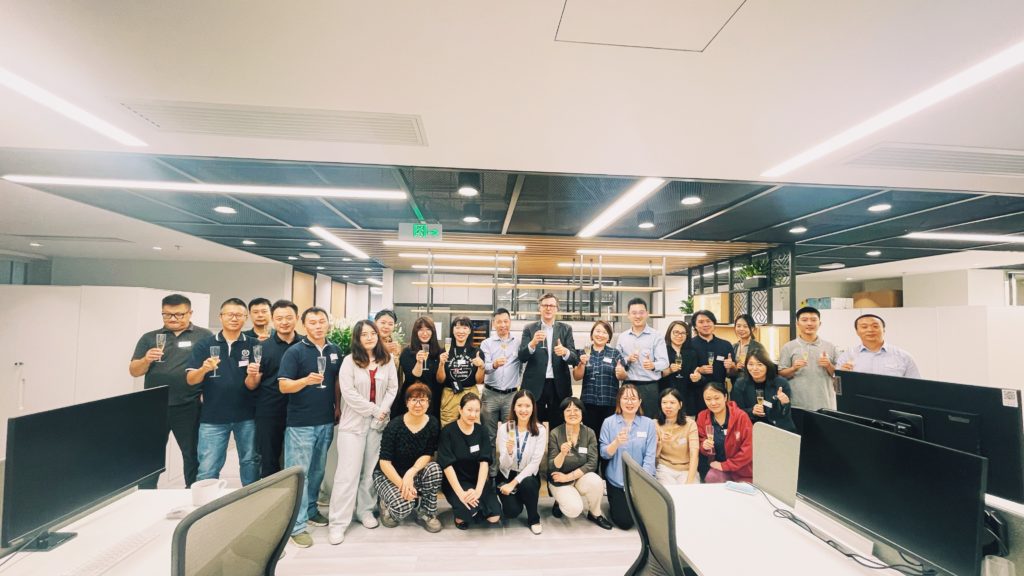 Our new Beijing office is located at Oriental Plaza on Chang'an Avenue, boasting an excellent location and complete commercial facilities. In line with the design of our Hong Kong headquarters and new Shanghai office, which will be unveiled at the end of this year, the Beijing office implements the Group's new vision of moving towards the future.
The new Beijing office is equipped with both fixed and agile working spaces that not only meet our daily working and flexibility needs, but also embody Jebsen's entrepreneurial spirit, inspiring collaboration and constant innovation.
Meanwhile, GIT has holistically transformed the Beijing office's digital capabilities, with features such as "Power Anywhere", where charging cables have been pre-installed around the workplace, facial recognition door access and more. The office is also equipped with ergonomic single screen monitor support arms and standing desks to minimise strain caused by long periods of sitting.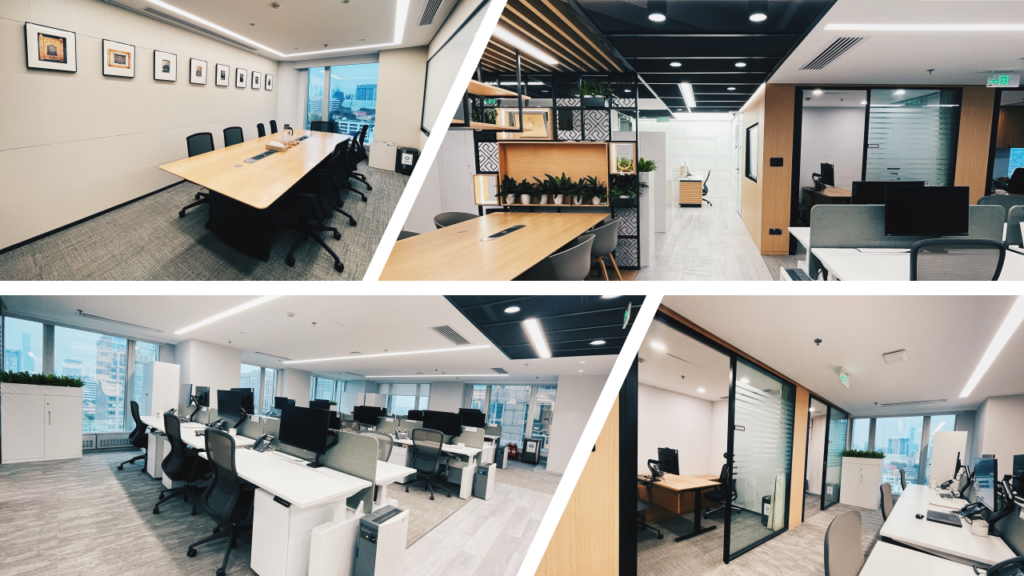 Attending the celebrations at the Beijing office include Chief Operating Officer Mr Alexander Spitzy, Director of CDAREI Ms Lilliana Choi, General Manager of Equity Portfolio at Jebsen Capital Mr Victor Liu, and Deputy General Manager of Cinematic & Broadcasting Solutions Mr Jack Yu.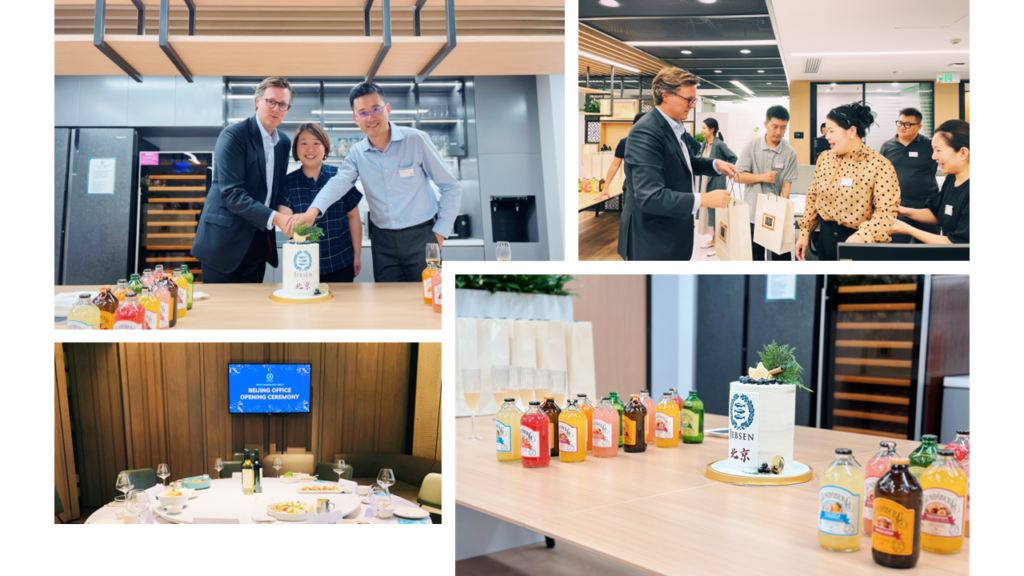 In his greeting, Mr Spitzy said, "When building our new office, we hoped to create not just a physical space, but a symbol of our collective vision for the future. Within these walls, we will nurture synergies between our business lines, foster the exchange of ideas, strengthen communication among our remarkable team and embody the spirit of growth, innovation and collaboration."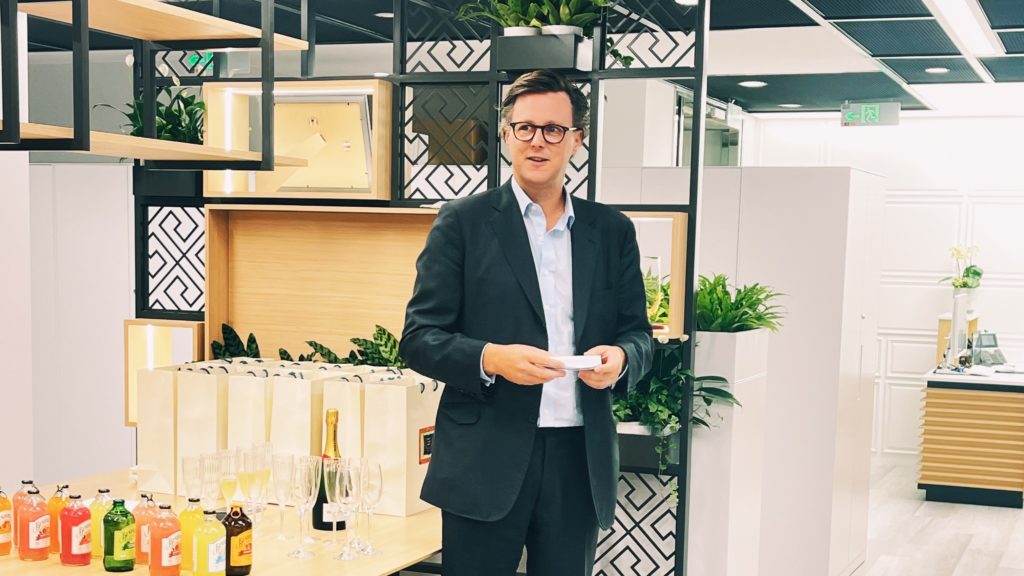 Jebsen Group first established commercial outlets in Beijing in 1938. As one of the first foreign-funded companies to return to the Chinese mainland after the reform of China, Jebsen officially opened its Beijing office in 1978. With this relocation, Jebsen has demonstrated its unwavering confidence in the long-term development of the Greater China market. We hope to continue bringing new products, services and experiences to the region's changing consumers.
Our sincere thanks go to Group Facilities & Admin and GIT Departments, and many other teams involved for their efforts in this relocation. Meanwhile our Shanghai new office relocation project is progressing smoothly, please stay tuned!