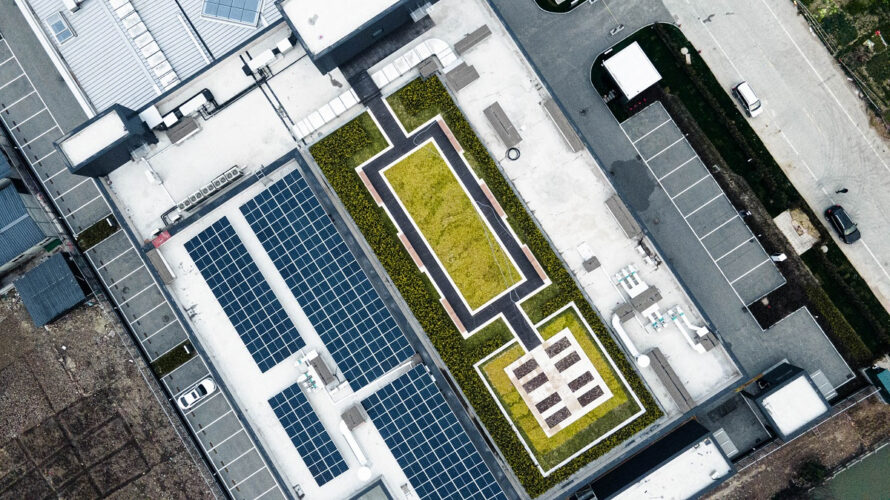 Jebsen Motors recently announced that its newest Porsche Centre in Haining, Zhejiang Province, has been awarded LEED (Leadership in Energy and Environmental Design) Platinum certification. This makes it the world's first Porsche Centre to attain LEED Platinum accreditation.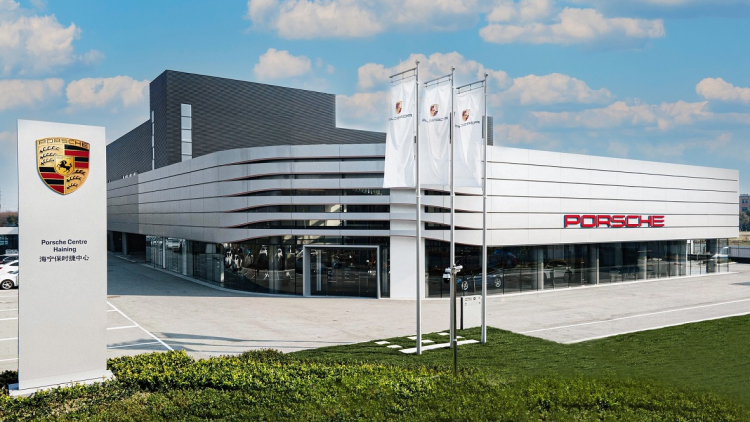 Developed by the U.S. Green Building Council, LEED is the world's most widely-used green building rating system and an international symbol of excellence. It promotes the sustainable development of the "triple bottom line", which is social, environment and economy, by changing the way buildings are designed, built and operated. As of Mar 31, 2022, the number of LEED-certified projects in the Chinese Mainland has reached a total of 3,800, of which only 9% are Platinum-certified.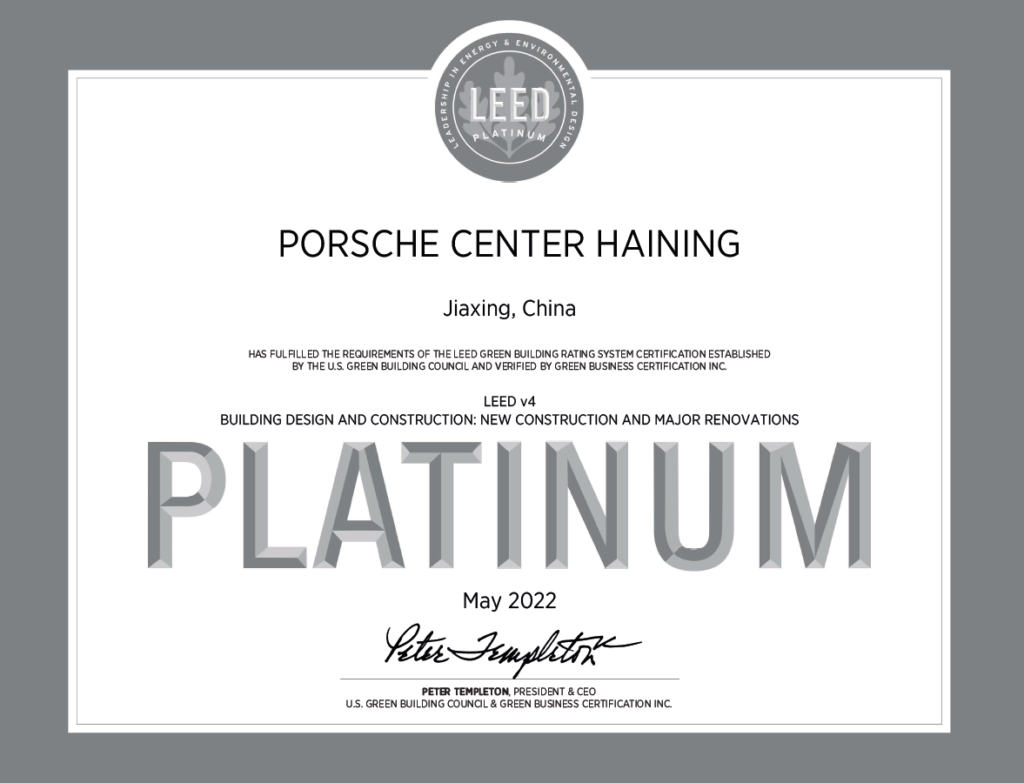 "Porsche Centre Haining's innovative building project is a fundamental driving force in transforming the way our buildings are built, designed and operated," said Alexander Spitzy, Chief Operating Officer of Jebsen Group. "We are honoured to be awarded LEED Platinum certification, in recognition of our sustainability strategy, which integrates economic, social and environmental considerations across all aspects of our planning and operations. However, achieving LEED certification means more than just implementing sustainable practices; it represents our commitment to leading by example."
Designed and built under the new retail concept "Destination Porsche", Porsche Centre Haining was a collaborated project between Jebsen Motors and the Group's Corporate Development and Real Estate Investments (CDREI) team. This Porsche Centre earned 89 points in the LEED rating system as it takes large amounts of considerations for energy efficiency and environmental protection in terms of energy, water, materials and more, to achieve its green building potential.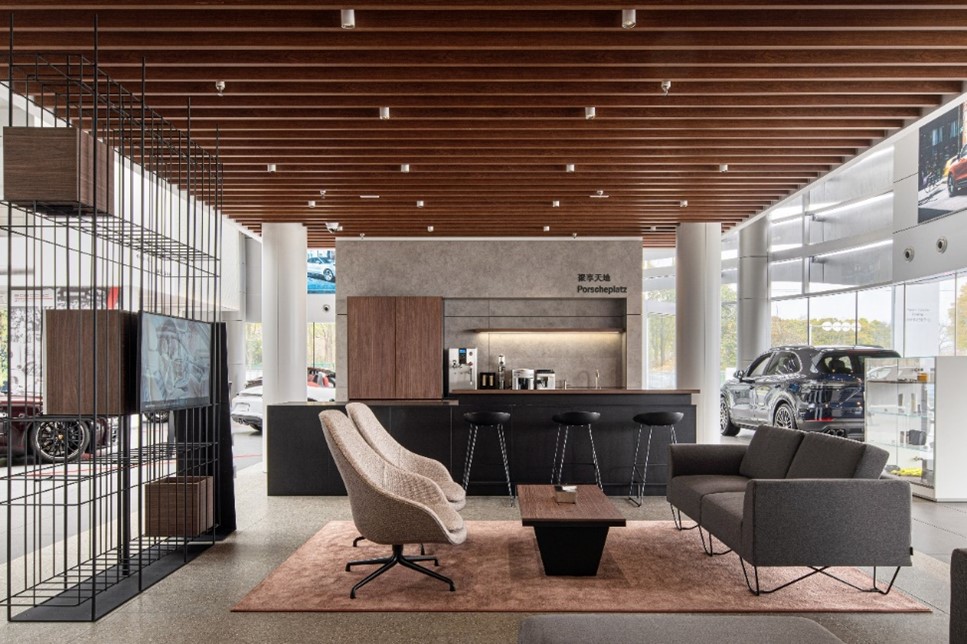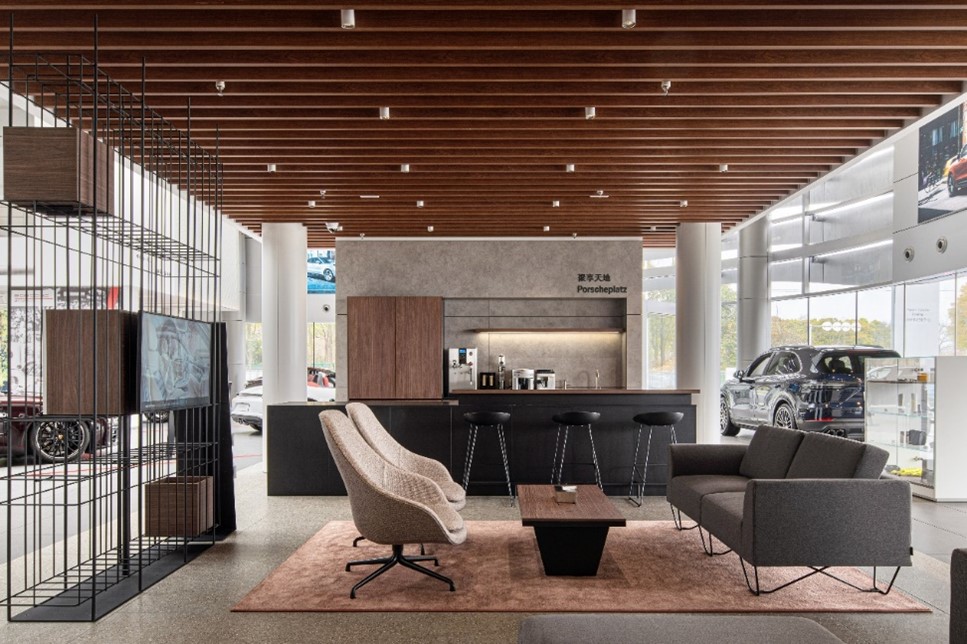 For instance, to increase the utilisation of clean energy, Porsche Centre Haining has installed a solar photovoltaic system that meets the centre's electricity consumption needs while also allowing for reverse power transmission to the national grid during low periods of electricity consumption. In addition, the centre uses an advanced ground-source heat pump system, which can effectively reduce energy consumption by about 30% compared to the traditional VRV air-conditioning system, and LED lights for the lighting system to reduce electricity consumption and loss.
In terms of water resources, rainwater and domestic water are effectively collected and recycled at Porsche Centre Haining, reducing water consumption by approximately 38% per year. The construction water produced from the purification system is treated and used for landscape irrigation and road cleaning.
Environment-friendly principles are also applied to the selection of building materials: highly reflective materials are used for its exterior floors and roof to improve the sunlight reflection  rate and minimise the heat island effect, thereby effectively reducing indoor and road surface temperature by 2 ̊C to 3 ̊C and lowering lighting requirements by about 40%. Moreover, the Centre's rooftop sky garden and plant wall can either reflect light and heat, or counteract it through insulation and evaporation, to reduce air conditioning power consumption while enhancing the customer experience.
It is estimated that by implementing all of the initiatives required for achieving LEED Platinum certification, the building uses about 45% less energy (equivalent to around 457,170 kwh) per year compared with a similar sized Porsche Centre without sustainable measures, corresponding to an annual reduction in carbon emissions of nearly 50% (equivalent to approximately 300 tons).
In addition to the award-winning Porsche Centre Haining, Jebsen Motors' other Porsche Centres have been meticulously planned to adopt low-carbon design, with comprehensive energy-saving and environmental conservation measures as a top consideration. Jebsen Motors also proactively contributes to China's carbon net-zero agenda. In 2021, it became the first carbon-neutral dealer group in China, as certified by the Shanghai Environment and Energy Exchange.
Joachim Eberlein, Managing Director of Jebsen Motors, says, "Our strategy & vision 2025 is embedded in our pursuit of economic growth while ensuring social inclusion and environmental protection. Sustainability is the guiding principle on which we base our decisions. As the first automotive dealer group in China to be certified carbon neutral last year, we are now setting another benchmark in our industry by being awarded the LEED Platinum certification for our newest Porsche Centre in Haining. It is the first Porsche Centre in the world to win this award.  All Jebsen Motors operations will continue to be carbon-neutral in the years to come, leading the way in green and low-carbon development within the automotive industry."